Uta's Insights: Yoga Pose of the Week — 2. Tree Pose
Tree Pose — Vrksasana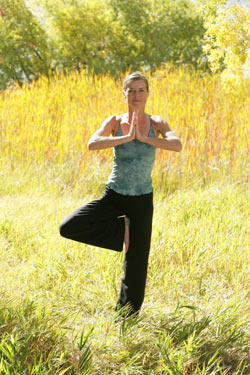 The second pose I would like to explore with you is Vrksasana — one of yoga's classic balancing poses. We like to practice it right after the Mountain pose, although it can also be done later in a yoga session.
This fun and challenging asana increases focus, quiets the mind, and aids in rediscovering the body's balance (an often-neglected talent, as we get older).
I encourage you to take your time getting into this pose. This approach will help you to more easily find your balance so you are able to stand for a longer period of time once your eyes are closed.
The Tree pose also helps to strengthen the muscles of the supporting foot.
For all these reasons, my fellow runners from Kenya like to practice this pose. Sometimes they test how long they can balance so we have a lot of fun as well. I hope you can enjoy it as much as we do.
How to practice the Tree pose:
Stand in Mountain pose, breathing deeply through the nose and gradually bring your awareness to your feet. Slowly shift your weight to the left leg. Bend your right leg towards the chest and, with the help of your right hand, place the heel of your right foot firmly against the top of the inner left thigh. Keep the right thigh opening outward. Let your right foot rest in this position with the toes pointing downward.
To actively find balance, lengthen the spine upwards and let your shoulders soften back, then drop the right side of your pelvis. Now your hips should be level.
Bring the palms of your hands together in front of your chest. Balance on your left leg while focusing your eyes on an object straight ahead of you. You may achieve better balance by gently pushing the palms of the hands against each other. Take a deep breath in and raise your arms straight over your head.
Breathe deeply while standing in this position, then lower your arms and your right leg slowly to return to the Mountain pose. Repeat the Tree pose with the opposite leg.
For a more challenging balance exercise, close your eyes while still in Tree pose.
Namaste!
Yours,


Reading Suggestions:
© Copyright 2014-2022 Uta Pippig and Take The Magic Step®. All Rights Reserved.
More Insights
October 13, 2020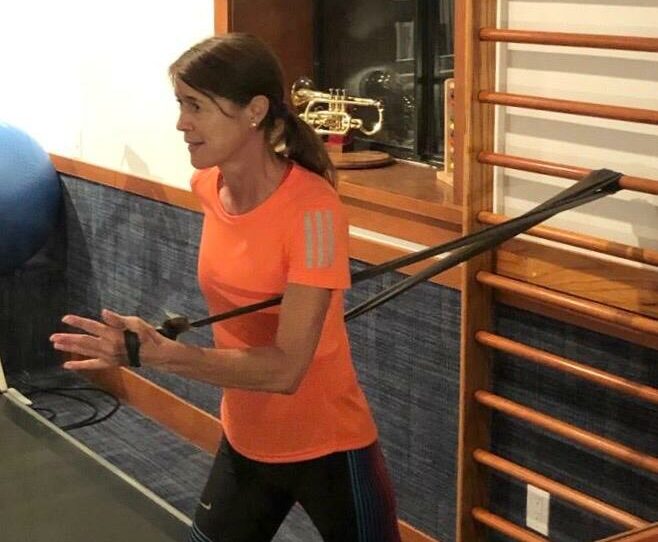 June 29, 2018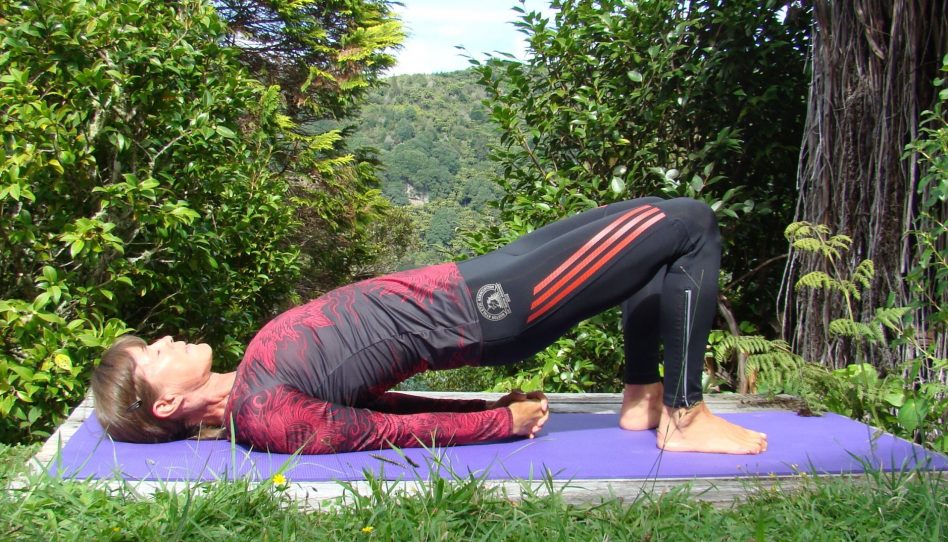 May 15, 2018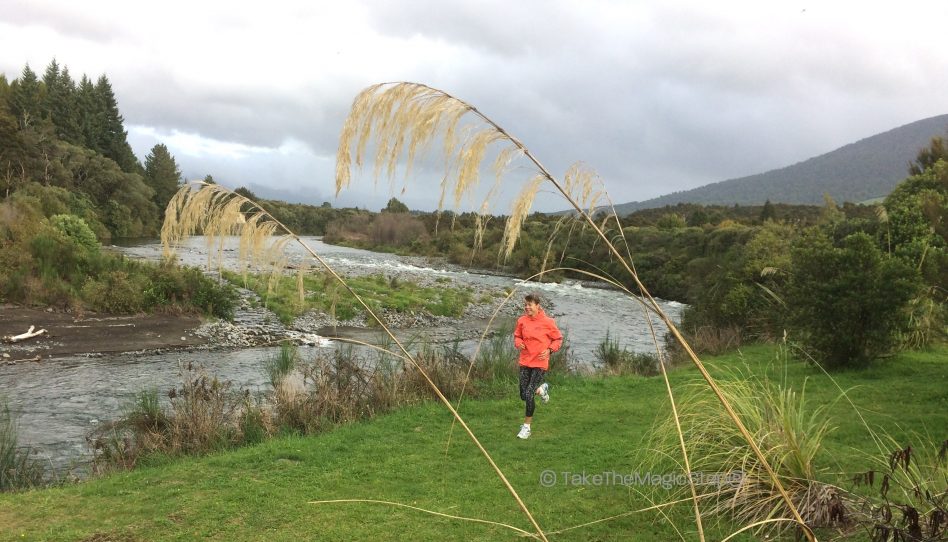 October 7, 2015