Uta's 12-Week Training Schedule for Your First 5K
Uta Pippig is a three-time champion of the marathons in Boston and Berlin, writer and public speaker for "Take The Magic Step®" and "Running to Freedom™." She is now also writing for the German daily newspaper "DIE WELT".
---
There is no way back: Today, I will share a training schedule for your first 5K. It is suitable for beginners and drafted in a gentle, yet goal-oriented way, preparing you to be able to run five kilometers, or 3.1 miles, within three months. Just when spring presents itself in nature's most beautiful colors, you will be running on your favorite trails right in the midst of it all.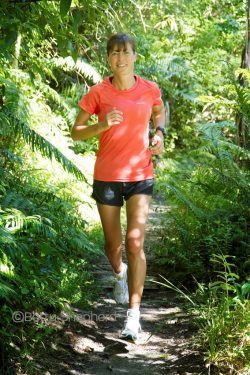 Before we start running together, please schedule a visit with a sports physician. Your health should be good in order for you to tackle the new physical challenge without any risks. And take time to have a look at my previous columns here in
Uta's Insights
with general advice on running topics. You can use the information in conjunction with the following specific training schedule.
Your preparation is comprised of four short phases―so-called training periods: a base, two build-ups and then a recovery period. Please make sure you follow through on all phases so you will be able to achieve your intermediate goals and prevent any injuries. This is the safest way to run your first 5K successfully.
And please have the courage to trust that you will be able to achieve success! Each step will bring you closer to your goal. And here is a helpful tool to build up your fitness gently: I recommend not comparing yourself with other runners but rather listening to your own body's signals. Appropriate recovery after each workout is also essential and is as important as the training itself.
Base Period―Getting Started
In our plan, as you can see in the table at the bottom of this page, the base period is four weeks long with workouts of 15 to 20 minutes alternating brisk walking and easy jogging. Focus on two training sessions per week and leave two or three days of rest between workouts.
For your first two training sessions I suggest walking for three minutes to warm up followed by alternating one minute jogging and two minutes of brisk walking for a total of 15 minutes. In the second week you will keep this walking/running sequence but increase the time span for one of the two workouts to 20 minutes. In the third and fourth week you stay with 20 minutes per session, but increase the running intervals to two minutes.
First Build-Up Period
The goal of this four-week-period is to increase the length of your running intervals as well as the overall time for your workouts. You will now be running three times a week with one or two recovery days in between the runs.
Plan two workouts of 20 minutes, preferably during the week, and a longer session of 25 minutes on the weekend so you can concentrate and prepare for your training and have plenty of recovery time afterwards. These workouts combine easy jogging intervals of two to three minutes alternating with walking breaks of two minutes. In the third and fourth week you extend the running intervals up to four and five minutes and keep the walking segments at two minutes. The longest workout of each week is now 30 minutes.
It can be a challenge to always run three times per week. If you miss more than one or two workouts, re-think your schedule and adjust your goal. It doesn't mean defeat―to the contrary, it means you can prepare safely for your 5K and simply run it one or two weeks later. Have the courage to understand that these adjustments are helpful and good for your preparation.
Second Build-Up Period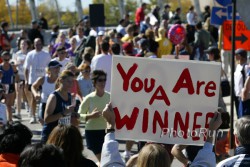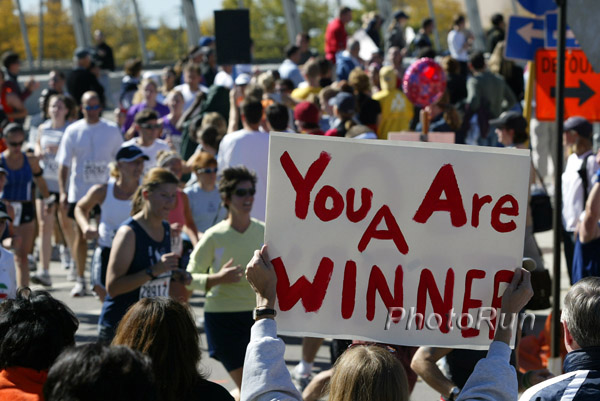 Use this three-week-period to further improve your endurance and strengthen your self-confidence. In the first week you extend the running segments up to six minutes and alternate with brisk walking breaks of two minutes. The short workouts are 20 to 25 minutes while the longest run is about 35 to 40 minutes.
In the second week take it a little easier so you will be well prepared for the upcoming part of the program. Reduce all workouts by five minutes but keep the walking-running alternation.
In the third week's two shorter workouts run up to eight minutes alternating with two to three minutes of brisk walking. You will have reached this training period's goal when you are able to run 40 to 45 minutes with only one or two walking breaks of three to four minutes. You are now in week eleven of the schedule.
Recovery Period
You have been running so well, and finally you can use the following days for good recovery so you will be able to run your 5K successfully at the end of this week. Schedule two days off after your longest run the weekend before, and follow with two short recovery runs of only 15 minutes jogging with one rest day in between.
The 5K Run
Now the day has finally arrived. You are ready for your first 5K. Start your run with an easy pace and without any pressure to achieve a certain time. The main goal is to make it through and enjoy the experience. And if you feel strong at the halfway mark, you may speed up a little. But keep a good running form, and enjoy the feeling that you are about to accomplish something special: YOUR FIRST 5K!
Some of you might like to participate in a 5K race within six weeks. Then take a look at my slightly more ambitious schedule for beginners here in Uta's Insights: "Run Your First 5K Race".
Enjoy the new challenge of your first five kilometers! I will do a happy leap for you―because you have given it a try. Soon you can call yourself a runner! And I wish you joy and good luck for your training.
Yours,

| | | | |
| --- | --- | --- | --- |
| | Day 1 | Day 2 | Day 3 |
| Week 1 | 15 mins | 15 mins | off |
| Week 2 | 15 mins | 15–20 mins | off |
| Week 3 | 20 mins | 20 mins | off |
| Week 4 | 20 mins | 20 mins | off |
| Week 5 | 15-20 mins | 20 mins | 25 mins |
| Week 6 | 20 mins | 20 mins | 25 mins |
| Week 7 | 20 mins | 15–20 mins | 30mins |
| Week 8 | 20 mins | 20 mins | 30mins |
| Week 9 | 20-25 mins | 20-25 mins | 35-40mins |
| Week 10 | 15–20 mins | 15–20 mins | 30-35mins |
| Week 11 | 20–25 mins | 20-25 mins | 40-45mins |
| Week 12 | 15 mins | 15 mins | 5K |
Adapted from my column "So schaffen Sie Ihre ersten fünf Kilometer" in DIE WELT with permission.
*Uta Pippig, 51, is one of the most successful female marathon runners of the '90s. She has won Berlin and Boston three times each. Today she lives in Berlin, Germany, and in Boulder, Colorado, and with her organization "Take The Magic Step®" she commits herself to increasing people's awareness in the areas of fitness, nutrition and health.
---
Reading Suggestions:
© Copyright 2017-2022 Uta Pippig and Take The Magic Step®. All Rights Reserved.
More Insights
October 13, 2020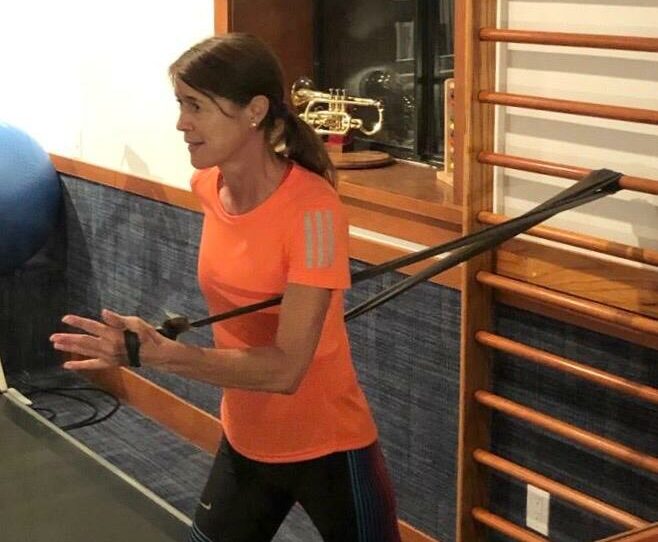 June 29, 2018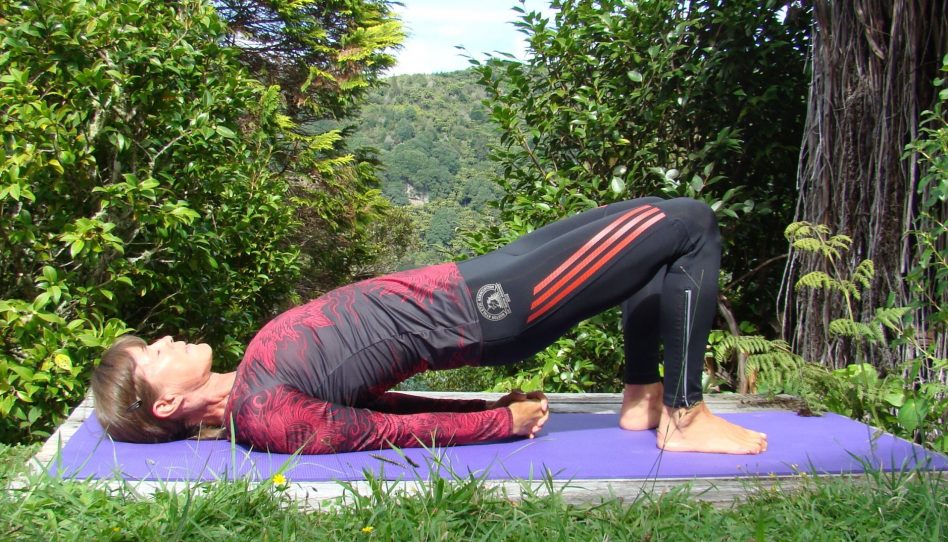 May 15, 2018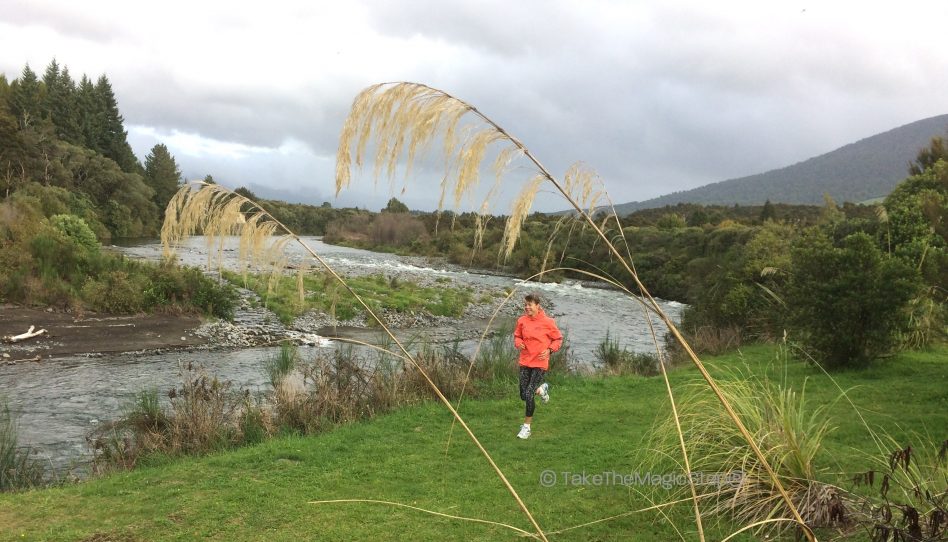 October 7, 2015