The Glory of Summer Transforms into the Beauty of Fall… My Trip to Berlin
The first colors of autumn are greetings us and late summer is ending—and so too is the tapering stage for many of us who will be at the Berlin Marathon. No, I won't be running the entire race, but I will enjoy the first few miles as part of the wonderful RTL Charity Relay Team that supports children in Germany. And, hopefully, I will get to see many of my friends at the Finish Line and during weekend events.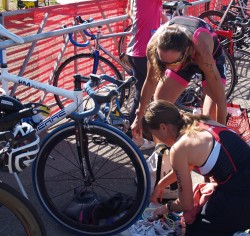 What a gorgeous summer it has been! A time for us to enjoy the beauty of Nature and the joy of outdoor activities. Some of us tried new fitness adventures, from extended running to triathlons. A few of my friends tried ultra-races and biking-and-running races. Hopefully, we all can reflect happily on the precious sense of natural splendor summer brought us.
I was lucky enough to enjoy beautiful running trails in Colorado, my first triathlon in Boulder, and then my annual trip to Concord, Massachusetts, to celebrate the great charity run benefitting the Louisa May Alcott Orchard House. The children, the history, the caring group that runs the Orchard House all make the event so special.
This year the legendary Team Hoyt trailblazers—Dick Hoyt and son Rick—joined us for the charity run/walk on September 11th. It was so good to see my two precious friends again and get to reminisce about the wonderful time we had together at the Boston Marathon in April.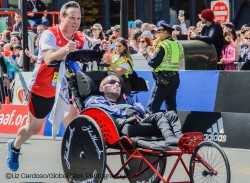 The next evening, Sept 12th, I led a seminar on "Freedom Through Movement," as part of my Running To Freedom series. We had a blast—and were even joined by Louisa May Alcott herself! Well, almost. The charity's director, Jan Turnquist, joined our seminar dressed in period costume like Louisa. When she asked me, "Uta, how are you today?" I responded with a straight face, "Louisa, I just ran a 5K with all these wonderful people. But you ran in a big dress, jumping over fences! I could never do that!" We laughed so much.
Team Hoyt's Bryan Lyons, who now teams with Rick, pushing his wheelchair for the longer events and triathlons, also joined our seminar. I always will remember his heartfelt words about the joy he feels to be able to extend Rick's freedom by helping him run in his own way.
It was a tremendous evening, filled with open discussions about the freedom in our hearts and how movement could express that freedom and enable us all to live healthier, happier, and longer lives. We also honored the outstanding achievements of America's First Running Girl—Louisa, herself. Maybe one day you will join me for one of these open and informative get-togethers.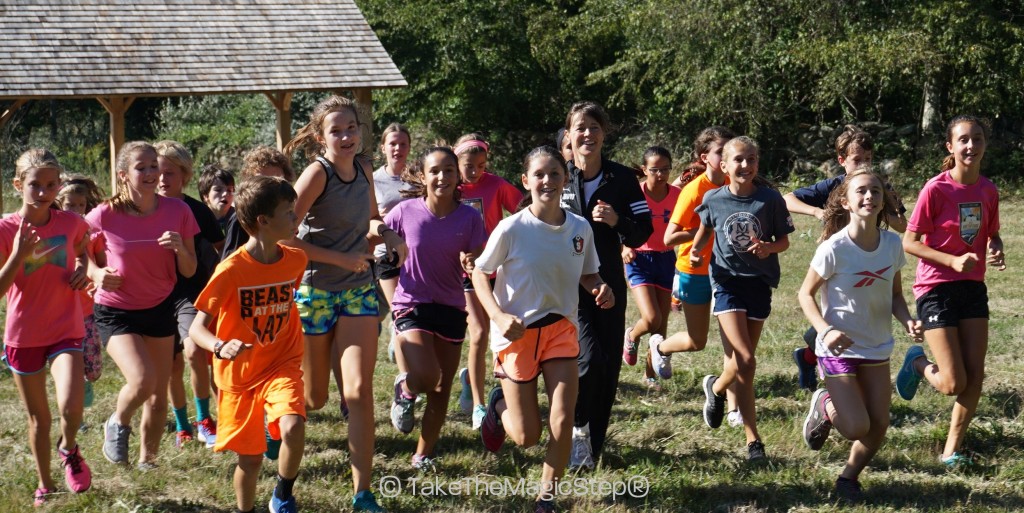 The next day we went to Mystic, Connecticut, for an afternoon with the young and promising cross country team from the Mystic Middle School, and we enjoyed a fun run on the magical trails of the Denison Pequotsepos Nature Center. Between the children, the beautiful forest and fields and the hospitality of our hosts Jim Roy and Maggie Jones, the director of the Nature Center, it was a magic time.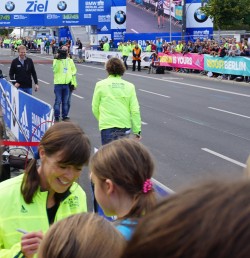 After a little stop in Colorado, I am on my way to Berlin and the marathon activities now. And I understand many of you who are getting ready for other marathon events are in the middle of your highest mileage training or, more likely, are in the middle of your tapering phase in readiness for your big Marathon Day. Wherever you are and whatever you do I wish you good luck in your training and upcoming events.
After all the excitement in New England, I am very much looking forward to seeing fellow runners and the thousands of young boys and girls who fill the streets of Berlin with joy and excitement before and during the Marathon.
More than 41,000 runners from over 120 countries will take to the roads of the German capital on Sunday September 25th. You can imagine how much my heart jumps up and down just to be part of the celebration as well as to be able to visit with the happy children who participate in their own events. I am excited to joining some of them for their last training in one of the schools and for their 4.2195K Mini Marathon (1/10th of a full marathon) as well as the Bambini race on Saturday, September 24th.
This year is extra special because the Marathon committee has asked me to be an ambassador for the former Champions, in support of the youngest participants in the marathon. I am very honored to be connected with the children this way.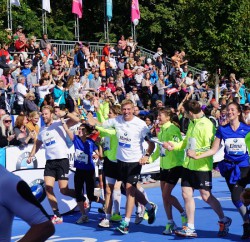 On Sunday, with a little luck and some stretching, I hope to see a lot of my friends on some part of the Marathon course. First, I have the honor to start the marathon, and later I will run one of the legs of the German television network RTL's relay team, together with Opera singer Eva Vogel. This team has been participating for many years in Berlin with the inspiring motto: "We help children!"
And after the Marathon celebrations end, I will stay close to Berlin and head to my home town to see my family and hike the peaceful trails of the region.
Good luck everyone! I hope your autumn is a wondrous, joyful time. And to those who will be in Berlin, may we all have an exciting marathon celebration, marked by renewing old friendships and finding new ones.
Yours,

For more details on my stay in Berlin, please go to my appearance schedule. As more details evolve, I will add them.
Reading Suggestions:
If you would like to start running, please check the following 5K schedule: Run Your First 5K
Posted September 21, 2016
© Copyright 2016-2022 by Take The Magic Step®. All Rights Reserved.
More Insights
October 13, 2020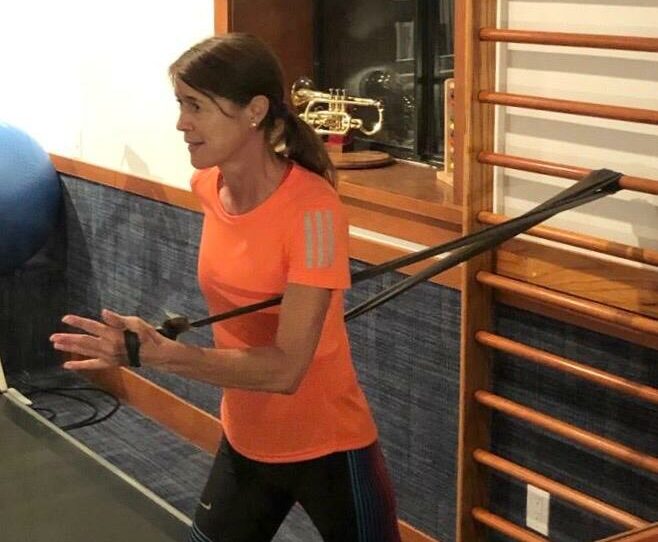 June 29, 2018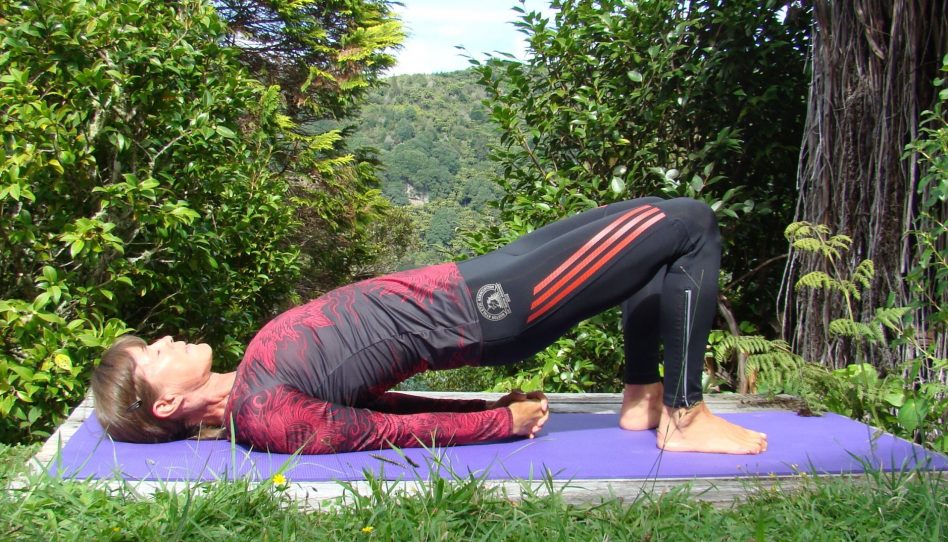 May 15, 2018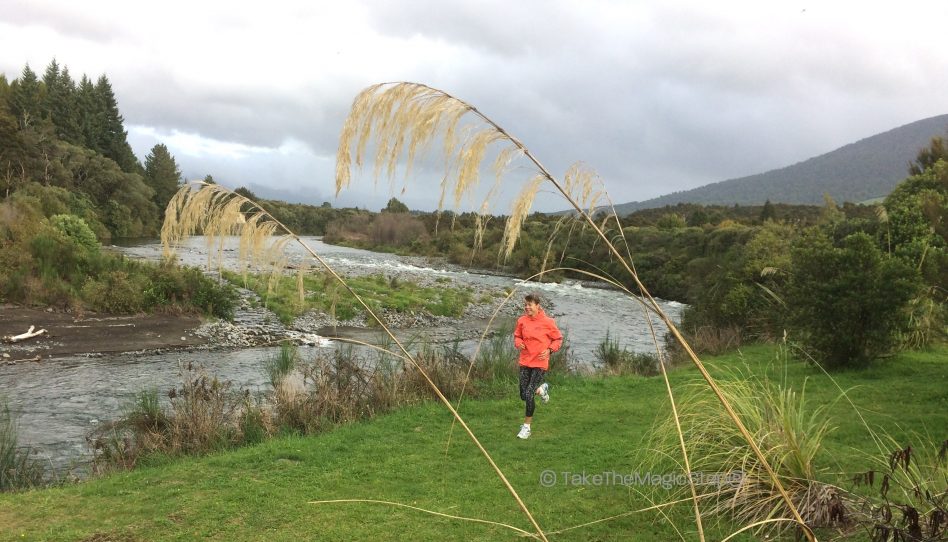 October 7, 2015