Thank You, Olympic Athletes in London, for All Your Inspiration
Dear Friends,
For two weeks, millions of spectators, fans, and friends of the Olympics around the world have followed the spectacular events in London—and we are left in awe by the peace of these Games, the breathtaking opening ceremony, and the thrilling competitions and boundless joy. Determination and inspiration radiate from the Olympic athletes.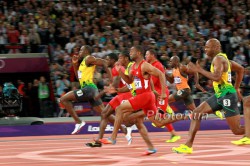 It was an unforgettable Olympic moment when seven young athletes ignited 204 petals carried by each team during the opening ceremony, representing every nation or territory that had answered the call to London. Then, as the petals were raised up together, symbolizing the unity sport can provide, we watched in amazement the formation of the Olympic cauldron.
True to the Olympic spirit, one of the 204 petals represents just four Independent Olympic athletes—three from the former Netherlands Antilles, which was dissolved in 2010, and the fourth, marathoner Guor Marial, who was still waiting at the time of the opening ceremony for the visa that would allow him to compete for the newly formed state of South Sudan. He is in London now and will run the marathon on Sunday.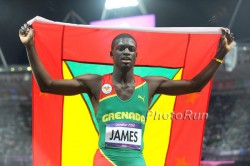 I am so impressed by the Olympic spirit shown during the competitions as well. Oh, the memories: the "Fabulous Five" winning the women's gymnastics team event… Mo Farah and Galen Rupp—training mates and representing two different nations—winning Gold and Silver in the 10,000m men's final… the tremendous performances by Great Britain's women's and men's lightweight double sculls and many great finishes by other rowing teams… the Silver Medal for Germany's Lilli Schwarzkopf in the heptathlon with a new personal best… and the hard-fought fourth place finish of Tyson Gay in the 100 meters. For many, Tyson's 9.80 seconds in the 100-meter run was an outstanding accomplishment, not just because the race featured for the first time five athletes running under 9.90 in a 100-meter final, but because he was coming back from a long rehabilitation from a hip injury.
Fighting back tears and searching for words, an overwhelmed Tyson said to the media after his run, "I tried, man. I tried. I gave it everything I had; I don't think I could go back and do anything else. I feel like I ran with the field. I just came up short. That's all I did." Nothing could have more clearly stated the spirit of the Games.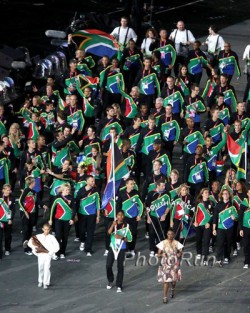 Every day, we witness magnificent victories and personal triumphs over adversity—and we share the disappointments of athletes who have given four years of their lives, only to fall a little short of their hopes and goals. And who can forget the wonderful gestures of sportsmanship by the spectators, and the athletes showing mutual respect for their fellow competitors. There was Kirani James, 19-year-old Olympic Gold medalist in the 400 meters from the island of Grenada, exchanging his bib number with Oscar Pistorius, the South African sprinter known as the "Blade Runner," after their semifinal race was over. Oscar's moving description of himself: "I am disabled, but not disadvantaged."
The standing ovations for the 39-year-old Bulgarian gymnast Iordan Iovtchev after his exercise on the rings gave me chills. Iordan was competing in his last Olympics, after appearing in five others starting in Barcelona in 1992. How well I remember those Olympics in Spain. South African athletes were allowed to compete for the first time since the start of Apartheid, like my friend Elana Meyer, who finished second in the 10,000 meters. I felt honored to run with her in this Olympic final.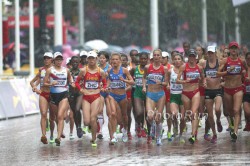 It is impossible not to be touched by the positive energy of all those outstanding performances and the ability of the athletes to compete at the highest level while being under immense pressure to succeed. And maybe it will inspire you to pick up your own "Olympic spirit" and follow your dreams. Something as simple, perhaps, as a new goal: improving your fitness, finding more time to enjoy some great games with your friends, or using your new motivation to try out an event you are curious about. Watching the great competition of the women's marathon might even have encouraged you to try this challenging distance of 26.2 miles for yourself. The following "General Guidelines" can help you prepare.
Best of all, I hope youngsters might be inspired too, by the many young men and women—maybe not much older than themselves—whom they have watched medal or fight courageously in their events in London. How wonderful if they decide they want to pick up a new sport. Two articles can give you some supportive ideas to discuss with your children: "Benefits of Exercise" and "A Head Start on a Lifetime of Wellbeing—Questions from Fit Teens." These can help answer some of the questions they might ask.
All of us here at Take The Magic Step® wish every one of you good luck for your fitness and training. But first, of course, we hope you will enjoy many more exciting hours in front of the television following thrilling competitions until the closing ceremony of the Olympics on Sunday.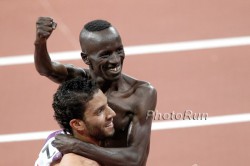 And we are sending a special Thank You to the athletes in London. We salute you for the years of hard work you put into your training and preparation, the outstanding results you have achieved—and most of all for your true Olympic spirit and the way you inspired us all.
I would like to take the opportunity to thank our correspondents Andy and Jörg in London, for their Olympic marathon coverage for our Website. If you would like to see our predictions for the men's marathon  as well as other information, turn to our Sports Stories. To my Take The Magic Step team I would like to send you a warm Thank You for all your support. I know you enjoy following the Games. Thank you for your help during this exciting time of getting back on my "running feet" while I am healing from a hamstring injury.
I wish you all good luck for your fitness and all upcoming races and events!
Keep Running!

© Copyright 2012-2022 by Uta Pippig. All Rights Reserved.
More Insights
October 13, 2020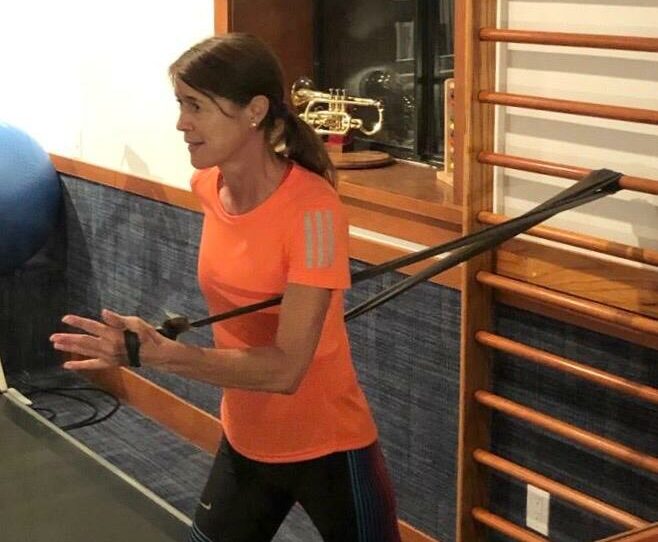 June 29, 2018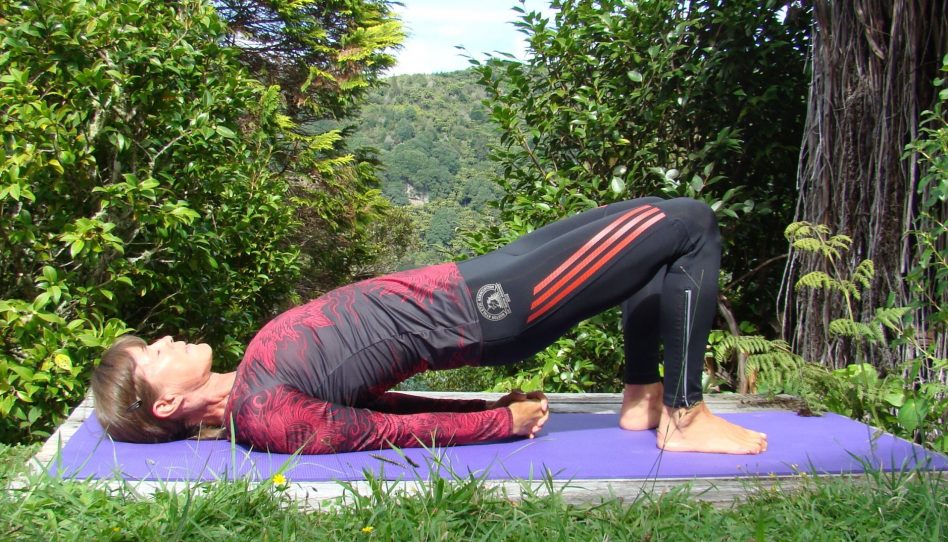 May 15, 2018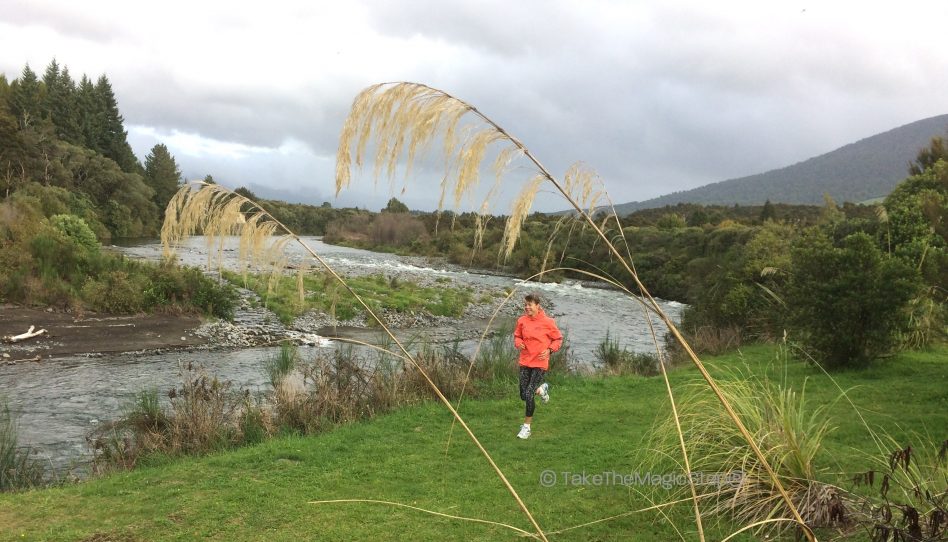 October 7, 2015