Spring Marathoners, Are YOU Ready to Run?
On behalf of the entire Take The Magic Step® Team, I send you happy spring greetings.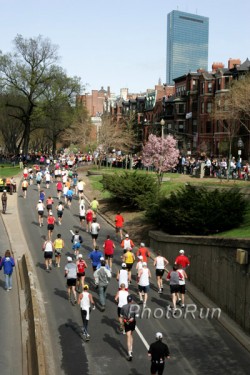 For many runners the preparation for this year's numerous spring marathons and other running events has been more than usually challenging: It's been a long winter with record snow and bitterly cold days for many of us. It is a joy to be able to run in warmer weather at last. Only some mud on your running shoes might remind you of winter's stormy tales! Perhaps you can run on your favorite trails again and be greeted by the first cheering signs of spring—flowers in bloom, "Weidenkätzchen"(pussy willow) budding, and the sun feeling warm on your face as it throws playful shadows all about.
Some of you might have already participated in one of the many exciting running events this spring: I salute and congratulate you, and hope you are pleased with your achievement. Maybe the article "After the Marathon: A Guide to Quick Recovery" might be useful in helping you to recover quickly as possible—and handle any lingering post marathon blues.
If your marathon or any other much-anticipated running event is still to come, I hope your training was successful and you are properly rested and mentally well-prepared. As you wait for race day, you might want to plan your strategy for your run, particularly what pace you are hoping to keep, and some special meeting points on the course where family and friends can support you. Our article "The World Marathon Majors—From the Ground Up" might give you a few helpful insights into the geography and topography of the Boston and London Marathon courses. The article "Two Days Before the Marathon" could be helpful in finding last-minute tips to overcome any "butterflies" before your great adventure. All of us here at Take The Magic Step wish you a wonderful experience with your fellow runners!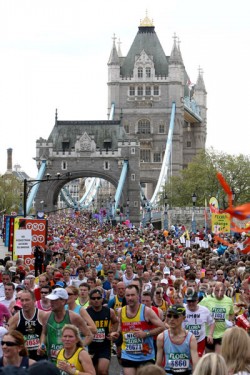 The Boston Marathon and London Marathon, the highlights of the worldwide spring running events, provide not only fast and thrilling elite competition, but a memorable and enjoyable experience for runners of every pace. The races are beautifully organized; the marathon expos are always fun to visit, and best of all: there is marathon fever in the air! These races also provide a tremendous platform for charity fundraising, with so many tireless volunteers and people joining the runners in sharing their time and effort to help others.
If you are one of the charity runners, you are not just busy with your training—but with your fundraising as well. So, I wish you good luck and good speed for both!
I am delighted that I'll be able to visit once again with two of the charity teams who participate in the Boston Marathon: the team of the Dana Farber Marathon Challenge and the runners of the Team Hoyt Foundation. The DFMC is raising funds for the Dana Farber Cancer Institute, and will kick off the marathon weekend with their special pasta party in the afternoon of Sunday, April 18th. Together we will honor the children of Dana Farber whose deep strength in fighting cancer is so inspirational—and of course we will celebrate the training and dedication of each runner who will run the famous Boston Marathon course the next day. The Dana Farber Cancer Institute is a wonderful facility where scientists, physicians, nurses, and volunteers are united in their mission to beat cancer. They also support the children and their families in immeasurable ways.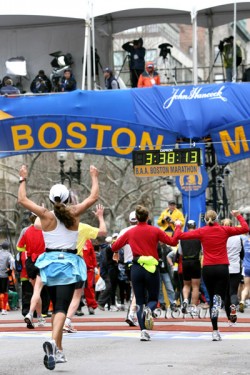 This trip to Boston will also be special for me because I have been invited to talk to the runners of the Team Hoyt Foundation again to share some last-minute tips for the marathon. I'm sure you know the remarkable story of Dick Hoyt and his son Rick. I'll never forget the scene last year when tireless Dick pushed Rick in his wheelchair through the last meters to cross the finish line of the Boston Marathon—marking the 1000th time they'd completed a sporting event together. Rick's excitement was a joy to see as he and his wheelchair—pushed all of the 26.2 miles by Dad, as usual—completed the race to a huge ovation from the crowd. To a spectator, it looked so effortless and joyful—yet one can only imagine how difficult all the months of training must have been for Dick and Rick in the cold winter months in Massachusetts. I am in awe of this so special pair, and always will be!
Maybe you will get a chance to watch Dick and Rick in this year's marathon. For those of you who are not participating in races in Boston or elsewhere, you might come and join us along the course and cheer on Team Hoyt and the other marathoners. Watching the drama of a marathon and witnessing the courage and determination of its participants can be contagious—and perhaps you'll catch the "marathon fever" and decide to prepare for a running event or even a marathon adventure yourself. I would also like to invite you to Take The Magic Step towards any new goal, whether in running or in any other sport, that will help you to enjoy a life of wellbeing. Since we joined "Twitter" just recently it is now even easier to access our articles and fitness information; or maybe you would like to check my greetings and event schedule. I will keep you updated on where we might be able to meet in Boston.
Most of all, I hope you will have fun, whether you are running a marathon or a 5K, or perhaps starting a new fitness routine. The entire Take The Magic Step team wishes you all the best of luck—and many magical experiences in spring!
Keep Running!

© Copyright 2010-2022 by Uta Pippig. All Rights Reserved.
More Insights
October 13, 2020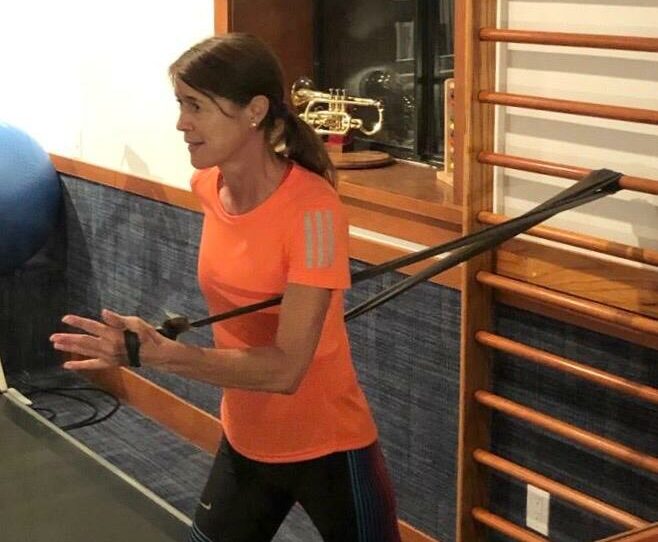 June 29, 2018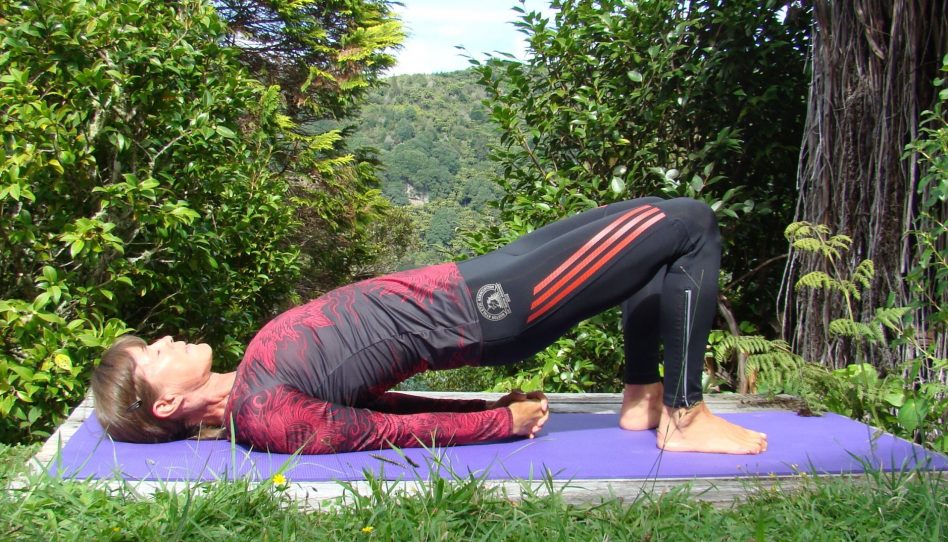 May 15, 2018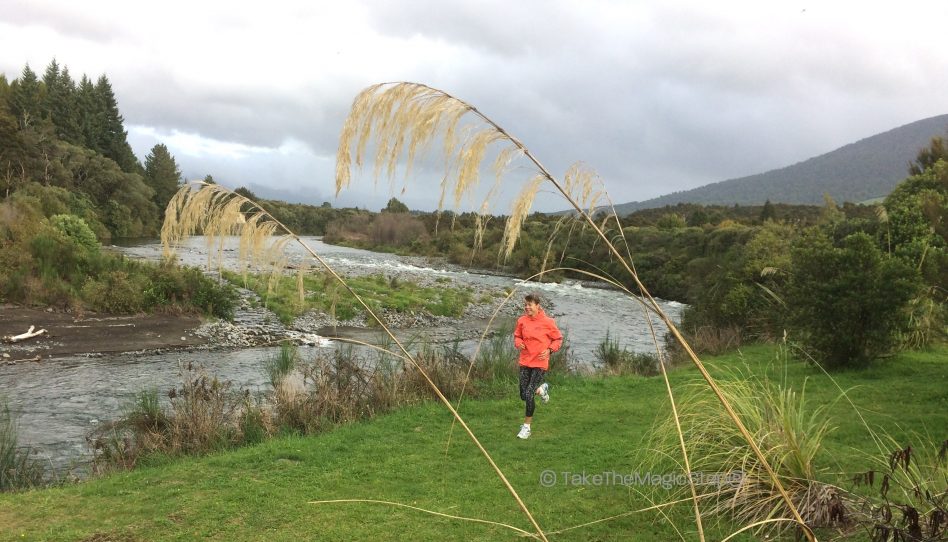 October 7, 2015