Run Well this Fall—Spectacular Events Are Waiting for YOU!
Dear Fellow Runners and Web site Visitors,
Hopefully you have had a chance to check out the latest news about the exciting running and marathon events coming this autumn. It is going to be a spectacular fireworks display of races filled with memories and lots of history!
The marathon season kicks off with the Berlin Marathon on Sunday, September 26. It will bring back 20-year-old memories of another great marathon celebration: the Reunification Marathon in 1990, when, for the first time, the course wound through both parts—the East and West—of the once divided city. All eyes, of course, are on this year's marathon as part of the World Marathon Majors ('WMM') competition. I wish my fellow runners and the organizers of this magnificant event good luck for a breathtaking and exciting marathon weekend! … and two weeks later another WMM event will follow: the Chicago Marathon, inviting you marathoners to the Windy City on Sunday, October 10. It promises to be exceptional—one of the strongest competitive fields ever for the men's race is expected to line up, with a fast, record-setting course ahead of them. You may click here for more information about the fall marathon season. Then, on Sunday November 7, comes the third jewel in the WMM marathon crown: New York City.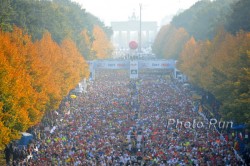 These and many more events this fall hold the promise of interesting races and thrilling competition, fast times and unique memories. But this year there's something extra special: every competitor will be running in the footsteps of history as the beloved and magical 26.2-mile marathon event celebrates its 2,500-year anniversary.
It was in 490 B.C. that the epic run that has inspired millions of modern marathoners became an enduring legend, as Pheidippides dashed on foot about 25 miles from the battlefield of Marathon to Athens to announce a Greek victory over the Persians. Whether his run is a historical fact has been disputed. But on Sunday October 31st, approximately 20,000 runners are expected to honor Pheidippides, following mostly the traditional and difficult route the fabled and exhausted warrior took so long ago from Marathon to Athens—and finishing at the ancient Panathinaikon Stadium, built in 330 B.C. and later rebuilt for the Olympic Games in 1896.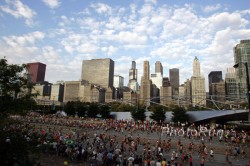 They will have history beneath their feet! Even if we can't travel to Athens to join the celebration, we are all part of this exciting history as either marathoners or one of the many spectators along the course. Thousands from all over the world will be lining streets of many marathon events to cheer the runners on and support them on their way to the most prestigious finish line of all. Thank you Pheidippides: you have given the world a celebration for the people!
Many of you might be still in training for your much-anticipated running event and I hope your workouts are successful, you feel confident, and you are properly rested and mentally well-prepared. In the article "Two Days Before the Marathon" I include information about training, equipment, nutrition and a few last-minute tips to overcome any "butterflies" before your marathon. You might also want to plan your strategy for your run, particularly what pace you are hoping to keep; our article "The World Marathon Majors-From the Ground Up" might give you a few helpful insights into the geography and topography of the most famous courses. For speedy recovery right after your event and how to overcome possible 'marathon blues' you may like to check the article "After the Marathon."
For your Marathon Day I wish you focus, energy, and joy! And maybe the three following thoughts might be helpful on your way to the finish of those 26.2 miles.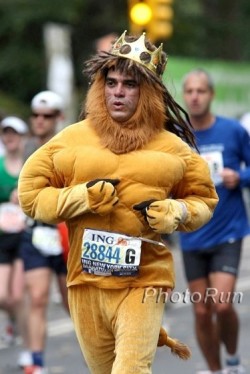 When you start your race, please try to begin with a comfortable pace. Not too fast—it is better to set a cautious pace. The excitement of having finally arrived at the much-anticipated starting line might lure you into running too fast, and you are at risk of expending too much energy in the early stages of the race. It is a frequent and typical mistake we marathoners make, and unfortunately it often means we are forced to slow down dramatically at the end. It is best to run the first half of your marathon slightly slower or at least at the same pace of the second half. Focus on 'negative splits' for the second to the first half!
Another thought would be to try to mentally break the entire marathon distance into segments. Think for instance from water station to water station or from 5K to 5K. It can help you not to feel too overwhelmed at the beginning of your marathon. During the last part of the marathon you can even concentrate on 1K to another, to keep your focus and your running form as good as possible. It is an effective mental tool!
Staying relaxed as much as possible during your marathon can help you to keep your running form and also to maintain your speed for a longer time. Maybe you would like to check out the article on "Running Relaxed" to get some inside information about this topic. It can be beneficial to take in the excitement and all the positive energy around you on your Marathon Day, and use these feelings to stay more joyful, which will help you to stay relaxed and simply to run better.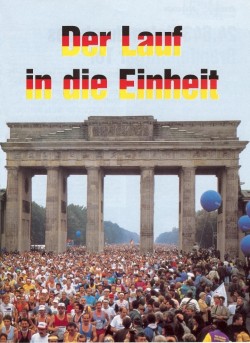 I hope you will be able to enjoy the camaraderie of your fellow runners and the excitement of finally participating in the event you have so anticipated and trained for. And with a little luck, you will be able hold onto this joy, and run the marathon feeling good all the way to the finish.
On behalf of all of us here at Take The Magic Step, I wish you lots of fun and magical running experiences this fall! And maybe you will be thinking of Pheidippides. If the moment comes when you suddenly feel like your marathon is becoming really challenging and you are looking for ways to stay focused… then the legend of Pheidippides might give you wings.
And maybe imagining the thousands of people who celebrated 'The Run into Freedom' just 20 years ago in the once divided and now so vibrant and united city of Berlin can give you a boost on your way to the finish!
May the wind be beneath your wings this running season and always…
Keep running!

Posted September 24, 2010
© Copyright 2010-2022 by Uta Pippig. All Rights Reserved.
More Insights
October 13, 2020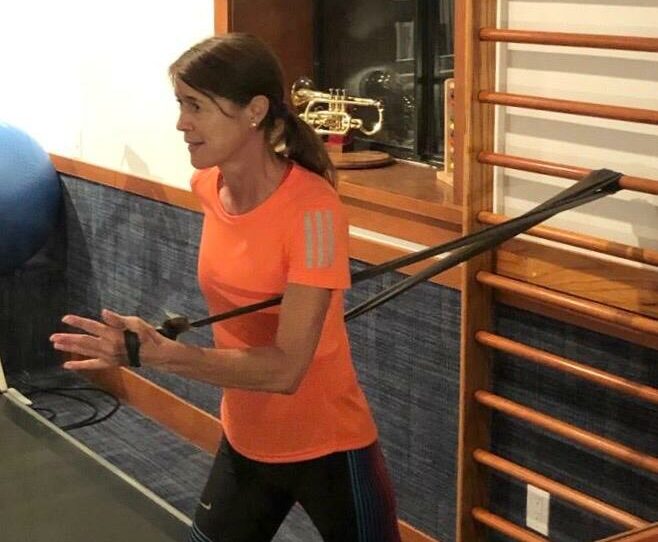 June 29, 2018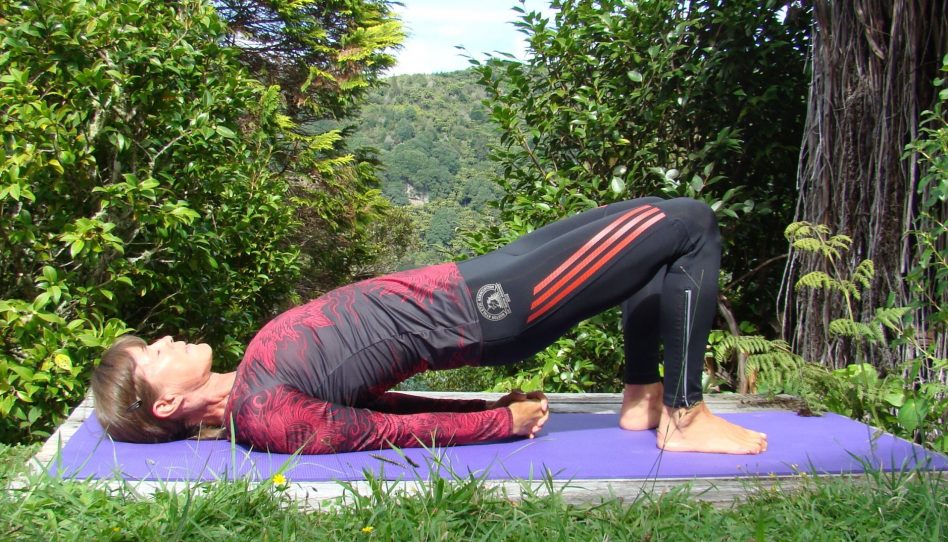 May 15, 2018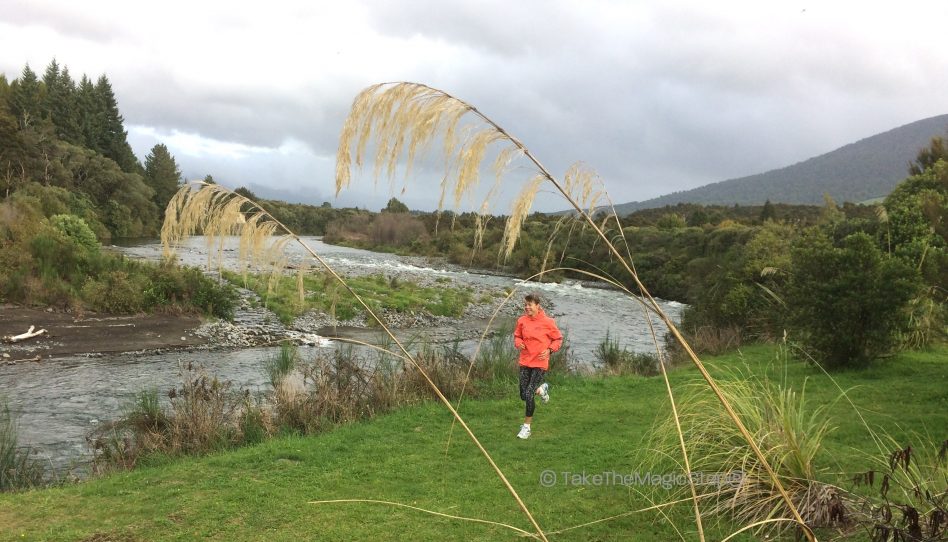 October 7, 2015