How to Prevent a Common Cold and Enjoy Your Winter Runs
There are times during the year when staying healthy can be like walking a tightrope. Ideally of course, we would like to feel good while taking part in our running and other sports—both during and after exercise. We have more vitality then, as well as better fitness, and we strengthen our immune system.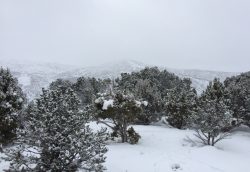 But especially in winter, when we are faced with many activities and some of us work extra hours so we can enjoy a longer break during the holidays, running and fitness training combined with everyday stress, too little sleep, and wet, even cold weather can be challenging. The immune system is weakening; we are more prone to the common cold and the flu.
If you want to make sure you stay healthy despite the cold weather, prevent colds and flu, and achieve the desired training effects, you can benefit from several precautions. I would like to share these prevention tips and strategies with you today.
Running with a Cold: Should I or Should I not?
The question of whether you should run with a real cold, I can immediately answer with a clear "No". But why?
Training, like a sequence of running sessions, is a big task for our bodies. As an immediate response to physical stress, the number of certain white blood cells is reduced for several hours, which weakens our resistance to infection, like the common cold. In extreme situations, like the period following a marathon, it can even take several days before the initial state of the immune system is restored. It is a situation I often confronted myself. The higher the degree and duration of the effort during the marathon preparation and the race itself, the more time I needed to feel fit again.
At this time of year, we face colds, which are often accompanied by unpleasant side effects such as tiredness, inflammation of the mouth, nose and throat, fever and headache, limb and muscle pain. Anyone who is suffering from such symptoms should not exercise or run under any circumstances. Far from helping, the healing process is delayed by the added physical stress. In exceptional cases, damage to your health may occur. Depending on the severity of the symptoms, consultation and care by a doctor is necessary. The body needs rest and should be protected and treated properly.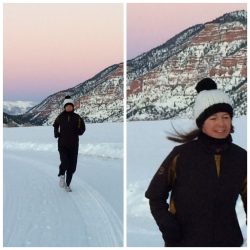 Once you feel better, you can decide on what steps to take to return to fitness. In my experience, the first thing to schedule is a walk. If I feel better after that, I allow myself a short, easy run.
A Long Warm and Short Cold Shower After Running
The risk of catching the common cold increases in the winter. The indoor dry air, more people gathered together, heaters blowing germs all increase the risk of infection. The following rules, followed both immediately after training and throughout the rest of the day, can help to keep the body's immune defenses at a high level.
Before and After Exercise: Be sure your body stays warm and dry. Change wet clothes immediately after completing the training—do not wait! The choice of functional clothing, particularly for running, is also important. Wear something that suits the weather. Too-warm clothes can be just as bad as too thin ones. It is especially necessary to protect your neck and keep it warm.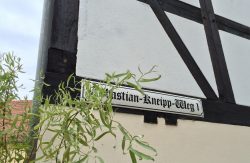 If you are feeling a bit cold after exercise, it is best to take a warm shower immediately—but finish off with cold water. The coldness provides a stimulus that strengthens the immune system, much like the water therapy founded by the German Sebastian Kneipp. In case of very low outside temperatures, protect your nose and lips with a cream containing zinc. Hot tea is especially welcome after a run.
General Cold Prevention: Wash Your Hands
Sometimes it is not easy to avoid the many possible sources of infection, especially for those who frequently use public transport and other facilities. Colleagues who are already sick… sneezing family members… viruses and bacteria lurk everywhere. Especially effective: wash your hands very thoroughly and more often than usual with soap—and keep them away from your face. Doctors know it best—there is a reason they wash their hands thoroughly after every contact with a patient.
Also helpful are the sauna, a healthy diet, and adequate hydration. Fruits and vegetables contained in warm herbal teas and tasty stews, do the body a lot of good.
Please, read the following too: "Nutrition: Healthier Food Choices."
Family Recipe Tip with Garlic
I would like to share our family tip: twice a day I finely chop one garlic clove, wait a few minutes for the development of its active substances, add some apple sauce or banana puree on a tablespoon, put the garlic on it, then cover it with more puree. And then: down with it! After that I gargle with chamomile tea.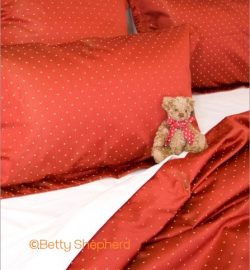 Try some Echinacea tea as well. The benefits of this much beloved Native American herb may include anti-inflammatory, anti-viral, and immune system stimulating effects. Salt spray for the throat and nose is also a helpful remedy, and has a germicidal, soothing effect.
All of these measures can help you to make it through the winter months without getting a cold. On days with extreme weather conditions, you can swap a run or training session outside in the interest of your health; switch to the relative warmth of the gym and run on the treadmill. Even forget training briefly and let your legs rest and recover properly. Listen to your body, work on relaxation techniques like meditation. Give your body and mind a break. After that everything feels a little easier. Most importantly, stay healthy!
Yours,

Adapted from my column "So schützen Sie sich als Läufer vor Erkältungen" in "DIE WELT" with permission.
*Uta Pippig, 53, is one of the most successful female marathon runners of the '90s, a three-time champion of the marathons in Boston and Berlin and winner of the NYC Marathon. She is currently a writer and public speaker for "Take The Magic Step®" and "Running to Freedom™" and is a columnist for the German daily newspaper "DIE WELT."
Uta lives in Berlin, Germany, and in Boulder, Colorado, and with her organization "Take The Magic Step®" she commits herself to increasing people's awareness in the areas of fitness, nutrition and health.
---
Reading Suggestions:
If you do get a cold, here are guidelines to stimulate your immune system: Conquering the Common Cold?
Updated November 25, 2018
© Copyright 2017-2022 Uta Pippig and Take The Magic Step®. All Rights Reserved.
More Insights
October 13, 2020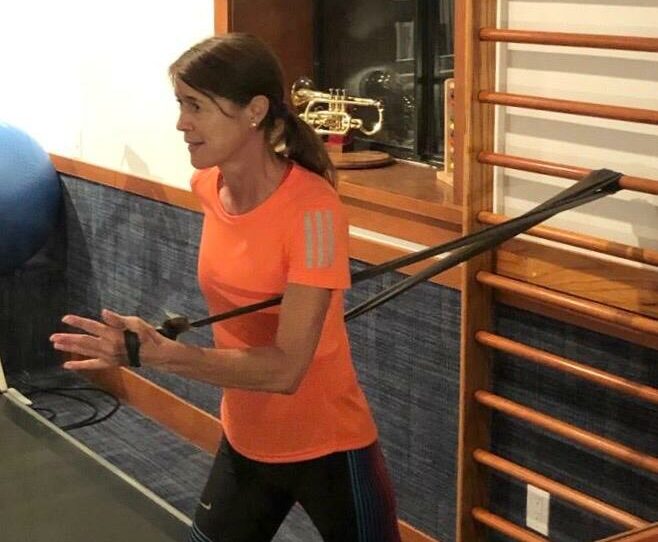 June 29, 2018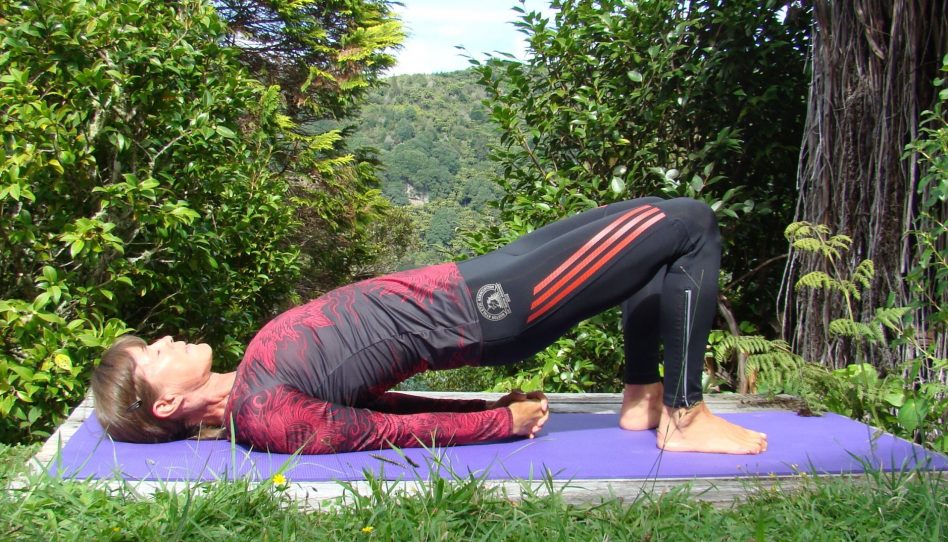 May 15, 2018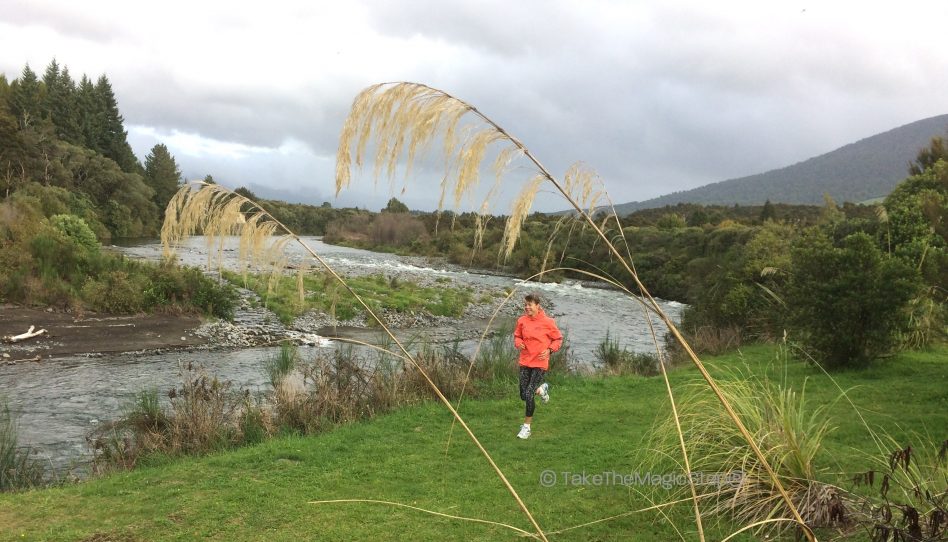 October 7, 2015