How to Convert Nervousness Into Top Performance
Uta Pippig is a three-time champion of the marathons in Boston and Berlin, winner of the NYC Marathon, writer and public speaker for "Take The Magic Step®" and "Running to Freedom™." She is now also writing for the German daily newspaper "DIE WELT."
---
Have you ever felt stage fright before a big event? It is as if everything around us goes up a notch: the voices become louder, the pulse higher, the legs heavier while running. Do you sometimes feel like you can barely endure the excitement before one of life's big events, like an upcoming marathon?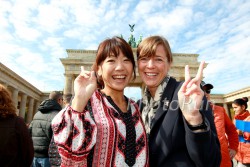 You might get this queasy feeling in your stomach, at least temporarily, as the hour of truth comes nearer. Maybe the pressure has you starting to doubt your ability to run a good race—even after the many weeks of hard training.
Do not worry. It is now the time to take a deep breath! Breathe deeply! Try to regain your inner balance with a realistic approach. Deal positively with nervous patterns of behavior—mental conditions can vary very differently from person to person before stressful events. You might feel anxiety, apathy, maybe even a slight feeling of paralysis. Or you might react the opposite way, with extreme excitement, and with a tendency to impulsive decisions. We have all experienced one of these reactions.
Top performances are achieved by those who are able to truly concentrate on the realization of their plans, and master their nervousness. Personal bests happen when we embrace serenity and joy and share it—I like to call it maintaining a "cool focus." By doing this and harnessing the excitement and mental tension, and not allowing it to hinder you, it makes you more powerful because you are controlling the situation.
Please, read the following too: "Important Tapering to Optimize Final Preparation for Your Marathon."
Successful athletes submit themselves to a realistic self-analysis, and hold on to certain basic principles and familiar mental behavior patterns. They know exactly what environment they need in the weeks of preparation and the hours before the start. This allows them to be mentally "top fit" on race day. The following tips could be part of your own plan and help you achieve such a state of mind.
Your Trained Mind Will Give You Wings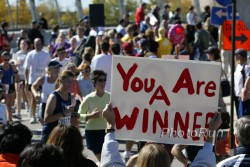 In the days before the race, continue to remember how much you have invested. Believe in your training: The mileage you have mastered, the long runs and the more intense workouts are all objective factors that have made you strong. Your expectations and your defined goal are based on these values, never on a wishful desire.
Also, the awareness that everything you have achieved mentally in the training process is now part of you will give you security. Your will has been trained and disciplined in the past few weeks and should give you wings. I was always aware of this in my active time as an elite athlete. This certainty has carried me through intense, heavy training sessions and even more so during important races. Believe in yourself and your mental strength!
In addition, every day brings us closer to our goal. The anticipation prevails and it becomes our companion. The upcoming race will give us the chance to achieve something exceptional. Something we have dreamed of. Whether professional or amateur, every marathon runner dreams of the moment he or she crosses the finish line.
If you are too often tired during the last days of your preparation, do not wait long to find a solution. Use a positive, relaxed approach—try to restore your balance quickly. Difficulties are part of our lives. Meditation and mental training can help you maintain coolness, a balance between focus and relaxation, especially in this intense time just before a competition.
Stay away from anything that can steal your energy. Be diligent about this. Focus on yourself and your plan, on the essentials. You have thought through all the logistics including your final training, distances and times—you know exactly what is coming up.
Do Not Deviate From Your Split Times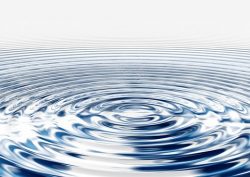 You know your ideal mile split times, and under no circumstances deviate from them no matter how good you feel at the beginning of the marathon. The early split times could even be a few seconds slower. Attribute this to the success of your tactics. If you are too excited or overly nervous, you can use small techniques. For instance, only concentrate your mind on the first half or imagine the race only as a fast training run. Sometimes this helped me and I saved energy that I could use for the second half of the marathon.
In my active racing years, I went into the marathon with this method of "cool focus". My mantra: "Nothing can disturb me, nothing will get me out of balance." Mostly I was able to sleep normally, feeling relaxed and full of positive thoughts in anticipation of a good marathon. I wish you this kind of experience, too. And, by the way, a bit of nervousness is a positive sign; the mind is preparing itself and the body to be "top fit."
No matter what personal goal you set for yourself, it is and always will be an incredible achievement to run a marathon. Maybe some of your friends will confirm this with their skeptical questions: "Do you really want to run such a long race?" "You're definitely too excited and you've got this tingling sensation in your tummy, right?" Ignore them. Stay relaxed and keep your cool focus, smile to yourself and say: "Sure, I can!"
Yours,

Adapted from my column "So wandeln Sie Lauf-Lampenfieber in Leistung um" in DIE WELT with permission.
*Uta Pippig, 52, is one of the most successful female marathon runners of the '90s. She has won Berlin and Boston three times each. Today she lives in Berlin, Germany, and in Boulder, Colorado, and with her organization "Take The Magic Step®" she commits herself to increasing people's awareness in the areas of fitness, nutrition and health.
---
Reading Suggestions:
Posted September 20, 2017
© Copyright 2017-2022 Uta Pippig and Take The Magic Step®. All Rights Reserved.
More Insights
October 13, 2020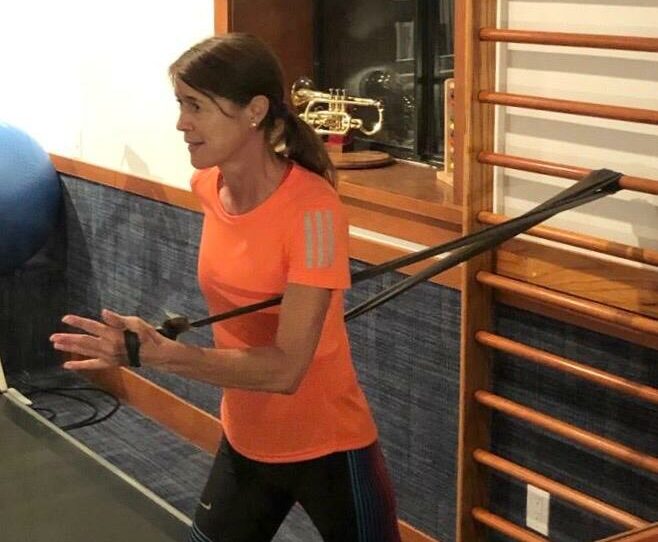 June 29, 2018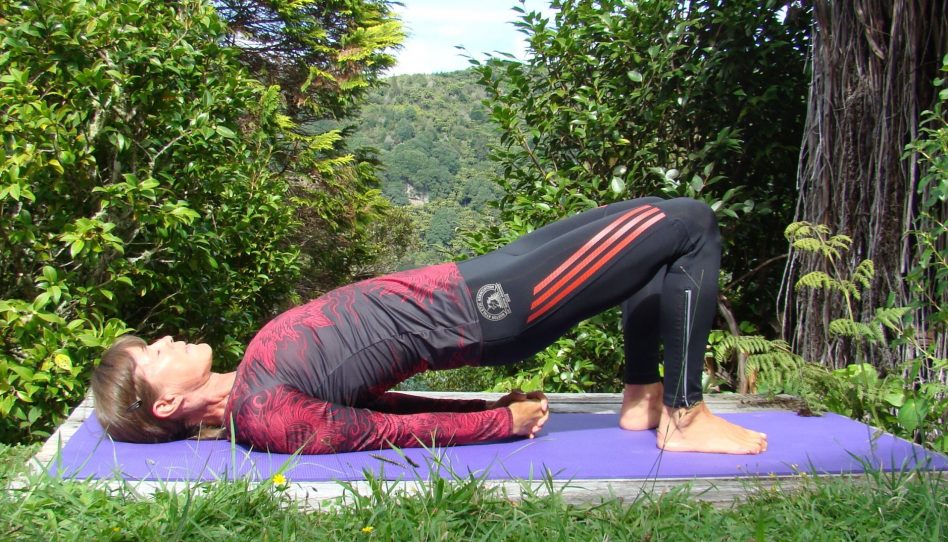 May 15, 2018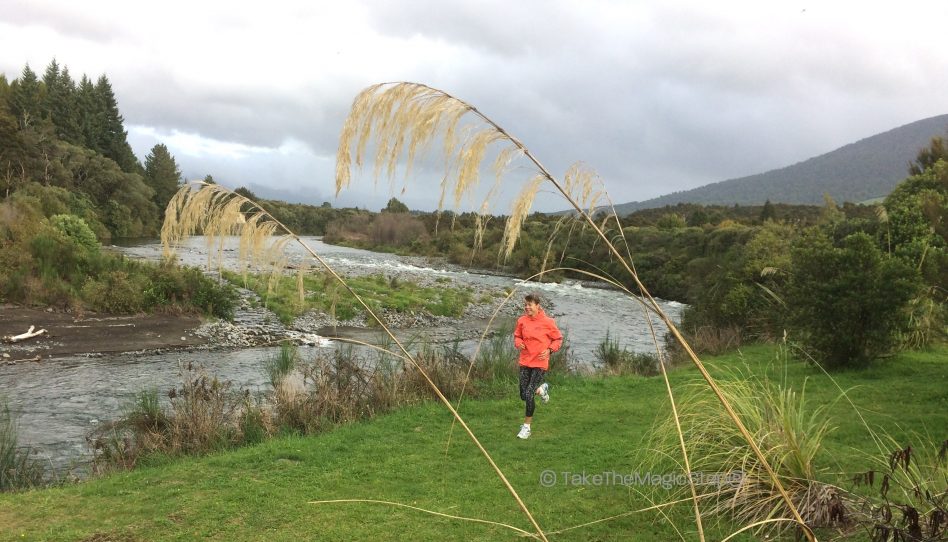 October 7, 2015