Green Bay, Wisconsin: A Community Finds Unique Ways to Achieve Health and Wellbeing That Go Far Beyond Its Famous Bellin Run Weekend
If you have ever been to Green Bay, Wisconsin, you know what a beautiful place it is, with wonderful people living close to Lake Michigan. Sure, the town is known for the Green Bay Packers—and I can only imagine the exuberance of the entire area after their beloved football team won the Super Bowl.
But there is much more than football to celebrate in this remarkable community which is renowned for its dedication to health and wellbeing.
If you like the idea of getting away to work out and enjoy nature's purity at its best, then the North Country might be a fitness heaven for you. There are many fitness activities in town as well, like biking and running, or taking a little stroll on the beautiful trail along the Fox River. You also can participate in the "Run A Better Bellin" class that prepares hundreds of runners for the famous Bellin 10K—Wisconsin's biggest road race—on the second Saturday of each June.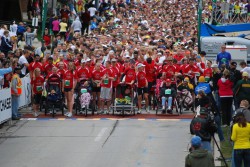 Nearly 19,000 runners took part in this amazing race in 2012, and the numbers have steadily risen in recent years as lovely summer weather and the contagious atmosphere along the course have helped to make the event one of the gems of the running calendar. And when it is all over, whether it has taken runners 30 minutes or well over an hour, there are always thousands of triumphant faces—and another huge winner: the entire community of Green Bay.
This remarkable race takes up just one day in June—yet it is credited with improving the year-round health and fitness of thousands of people, from kids to seniors. "Our goal and vision is for our region to have the healthiest people in the nation," executive race director Randy Van Straten told Take The Magic Step®. "We used to be known for brats, beer, butter, cheese and the Packers—now we're known for the Bellin."
The race began as the Bellin Heartwarming Run, a one-time event in 1977 to celebrate the opening of a new heart center at Bellin Health, one of the area's biggest medical facilities. More than 880 runners participated in that first event—and a tradition was born. By the nineties, the Bellin regularly boasted 3,500 runners, but was "stagnating," said Randy. "We looked at the finish times in local races and realized that our runners were an aging group—we needed to engage the community more."
Over the next decade, Bellin Health developed a "Four Corner Strategy"—groundbreaking initiatives that have turned couch potatoes into walkers and walkers into runners. Third graders run after school instead of playing video games and seniors who have had joint replacement or heart surgery are encouraged to become active again.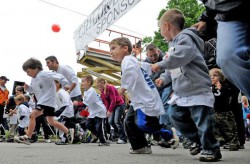 Initiative #1: Kids For Running: "We began engaging teachers and parents and schools to develop an after-school running program," explained Randy. "Now we have more than 60 schools involved—and over 3,000 kids from 3rd grade to high school ran the 2012 Bellin 10K."
Over the years since 2005, an amazing 20,000+ students and trainers have participated in the Kids For Running program. Without fanfare, donations from caring, local sponsors provide underprivileged children with running shoes, shorts and T-shirts.
Initiative #2: Bellin Run Corporate Challenge: "We thought, 'If it works for kids, let's have an adult program,'" said Randy. "So we promoted a friendly competition among area businesses. Each company has a team captain who recruits people to run in its team. In 2012 we had nearly 250 companies participating, with more than 7,000 employees taking part in the race."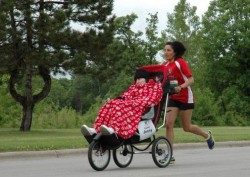 Initiative#3: The Back To The Road Crew: The program helps orthopedic, cardiac, and general rehab patients get active again. Their race entry fees are waived and they can either run the 10K or do a special one-miler that often features people on crutches and in wheelchairs. "More than 250 of the Back To The Road Crew took part in the 10K—not as big as the other groups, but an important part of making an impact on people's lives," said Randy.
Initiative #4: The Couch To 10K Training Program: "This is open to the entire community," he explained. "We have a free class for people to start training in March and build up their mileage until June, and we get up to 300 people a week. They start with a 10-minute walk and build up to the 10K. We also offer a free cross-training class in the gym, emphasizing core exercises and flexibility. The first year we got about 30 people—now, 350."
Randy, who is Director of Business Health Solutions at Bellin Health, proudly added, "We've made big strides improving the health of our community." And two years ago—freed of on-the-day race duties and able to run the Bellin for the first time since the 80s—he was a shining example of the program's success. "I ran with my wife and all three of my kids—second, third, and fourth graders—who've all been through the after-school program," he smiled.
It is a community-wide effort. It doesn't just rely on the hard work of the volunteers and employees of Bellin Health, but also the many other health facilities and local companies who join in enthusiastically to support the unified approach targeting wellness and health in the Green Bay area.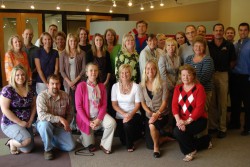 One such company is Krueger International (KI), led by Dick Resch, famous for his maverick approach to workplace wellness.
Knowing Dick for many years has helped me appreciate the sincerity of his desire to improve the quality of life in the Green Bay area. He helped create the Greater Green Bay Community Foundation, which channels funding to local nonprofit organizations. With sizeable donations of his own, Dick funded a YMCA family center at a resident camp in Suring, Wisconsin, and a YMCA day camp in Green Bay. His financial support also enabled the paving of a bicycle and walking trail along Green Bay's East River. Dick even secured the naming rights to the KI Convention Center and the Resch Center, both of which continue to benefit northeastern Wisconsin through his contributions.
Additionally, Dick offers his time and financial support to a substantial list of other local organizations, all of which support and improve the wellbeing and quality of life in his community.
"I am honored to support my community through such wonderful—and much needed—programs," Dick stated. "Sharing my passions with the community enables everyone in the area to enjoy the same activities and improve their personal wellness—helping them live longer and more productive lives."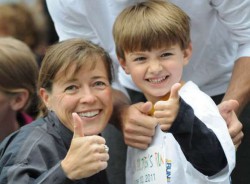 And that is one of the reasons why I have enjoyed joining many great runners, including Bill Rodgers and Joan Benoit Samuelson, who all feel as honored as I do to celebrate and support the extraordinary efforts of the Green Bay community. Over the years at the Bellin Run, we have knitted close friendships. Meeting those friends again on that special Saturday in June makes us appreciate the long hours of work the volunteers, nurses, physicians, companies, and caretakers contribute.
It all adds up to a community that not only cares—but works relentlessly to find unique ways to promote and improve fitness and health for everyone. Their motto: "People should be happy and healthy." It is as simple as that!
From all of us here at Take The Magic Step, we thank everyone in Green Bay for their determined crusade for health and wellbeing. We salute you! And thanks, too, to all of you who enjoy working out and staying fit.
In fitness and in health,
Yours,

You can find more information on the Bellin Run here: www.BellinRun.com
Updated May 24, 2013
Posted November 25, 2011
© Copyright 2011-2022 by Uta Pippig. All Rights Reserved.
More Insights
October 13, 2020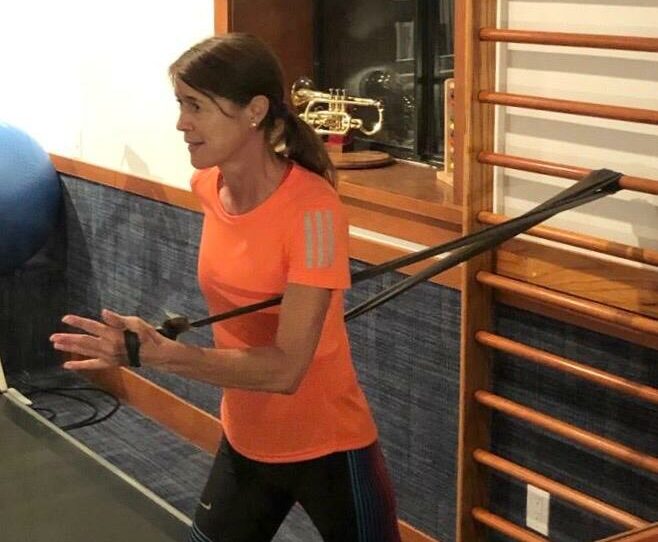 June 29, 2018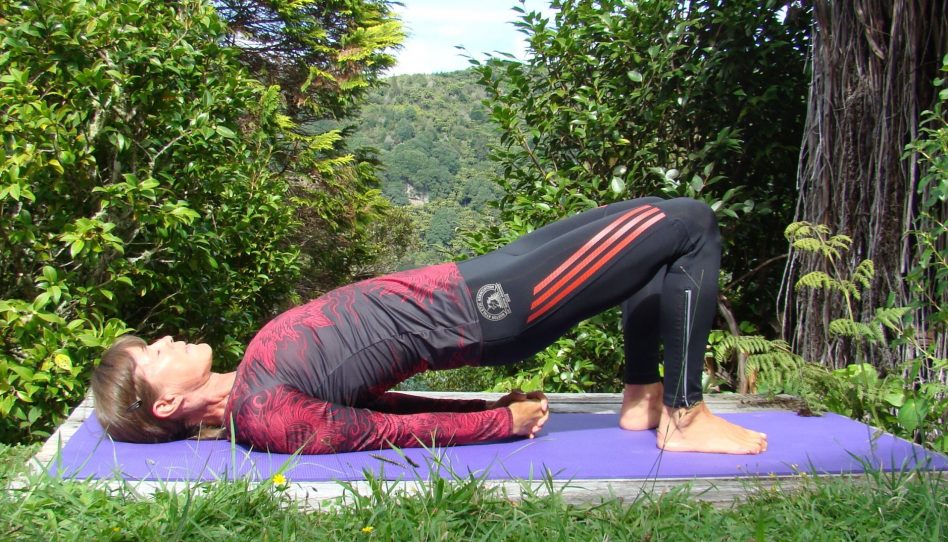 May 15, 2018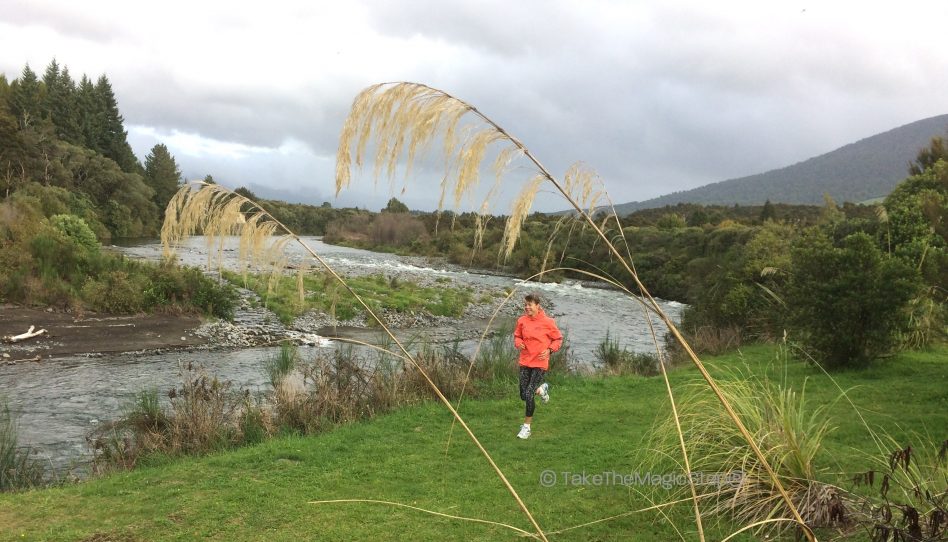 October 7, 2015