Good Luck to All Runners This Fall
Dear Fellow Runners and Web site Visitors,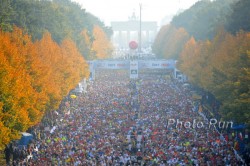 It's that magical time of year again, and maybe you are in training for one of the big fall marathons. Or perhaps you just set yourself a new goal to run your first 5-kilometer race. Or you might have just started to include a new fitness routine in your life. No matter what you are focused on—we here at Take The Magic Step® wish you successful workouts and autumn days that are so pleasant they make training outside a joy. This can be the most wonderful season for all these outdoor activities. Maybe fall is inviting you to run or bike some extra miles during your training with enticingly-warm and sunny mornings, fresh air and light winds, and crackling leaves on the ground that have dropped from the breathtaking color-changing trees along your favorite trails.
A special Berlin Marathon will kick off the fall marathon season this coming Sunday, September 20, a week earlier than usual due to the presidential election in Germany. This marathon marks the 20th anniversary of the 'Marathon without Borders,' that magic moment in history when—for the first time—Berliners and runners from all over the world ran through the streets in both parts of the once divided city, thousands of feet crossing over the remains of the once feared Berlin Wall and into the history books. I had left East Berlin for the freedom of the West months before this marathon. And I remember to this day, the moment when my legs carried me across that downed barrier, something that we East Berliners never thought would happen. This athletic event brought tears of happiness and hope to the great city of Berlin. I competed in this marathon, and what I cherished more than winning it, was the warmth and love that spread through the entire city, and was expressed in the tens of thousands of faces, young and old, that lined the course. So look forward to special celebrations in Berlin this year filled with memories from before and after the fall of the Berlin Wall.
Two other events of the World Marathon Majors will follow right after: the Chicago Marathon on October 11 and the New York Marathon on November 1. Of course, there are many more marathon runs taking place this autumn, maybe one close by where you live. So even if you didn't plan to run yourself, you might come to a marathon and cheer on the competitors—and maybe the experience will turn you into a future marathoner yourself! Watching so many men and women showing the determination and courage it takes to complete 26.2 miles is a truly inspirational sight. I've met runners who've told me that it was while they were witnessing a marathon as spectators that they decided maybe they could do it too—and on the spot they set themselves an ambitious new goal.
We just enjoyed the beautiful events of the Track and Field World Championships in August. Some of you might have watched those great runs from Kenenisa Bekele, Linet Masai, Abel Kirui and so many others. And while many of us are still in awe and amazed by all these great results, some of us might have been inspired to train and workout even harder for our own upcoming competitions, be they running, biking, triathlons or other sporting events.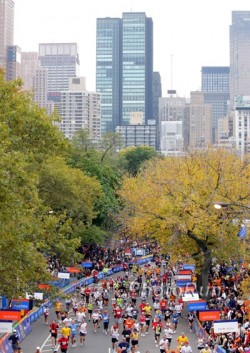 Of course, I hope your training has gone well and you are injury-free, and you are mentally best prepared for your marathon—may it be a magical experience! In the article on our Web site Two Days Before the Marathon there might be some last-minute tips and advice that could help you be as prepared as possible for your big day. The World Marathon Majors—From the Ground Up can give you some insight about the course's geography and topography to aid you in determining your best race strategy. For the days and weeks after your event, the article After the Marathon: A Guide to Quick Recovery could help you to deal with the "post-marathon blues" and give you some tools to speed up your recovery.
On behalf of the entire Take The Magic Step® team, I wish you fantastic days of training and memorable running events this autumn and always. May your steps be light, your mind be strong, and the wind beneath your wings.
Good Luck! Keep Running!

Posted September 17, 2009
© Copyright 2009-2022 by Uta Pippig. All Rights Reserved.
More Insights
October 13, 2020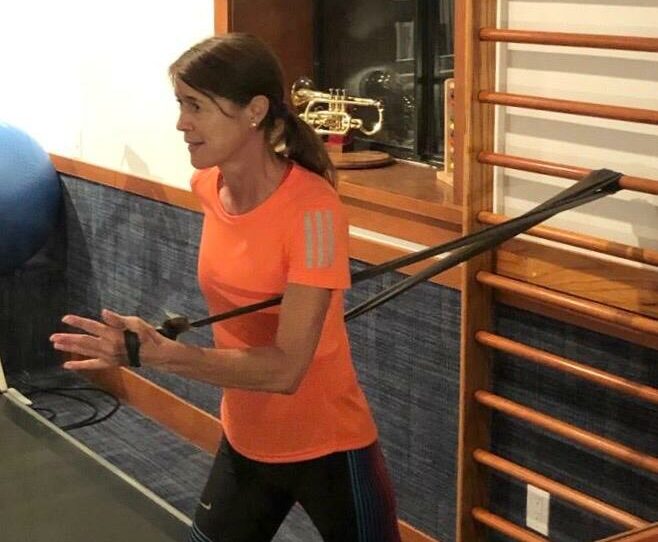 June 29, 2018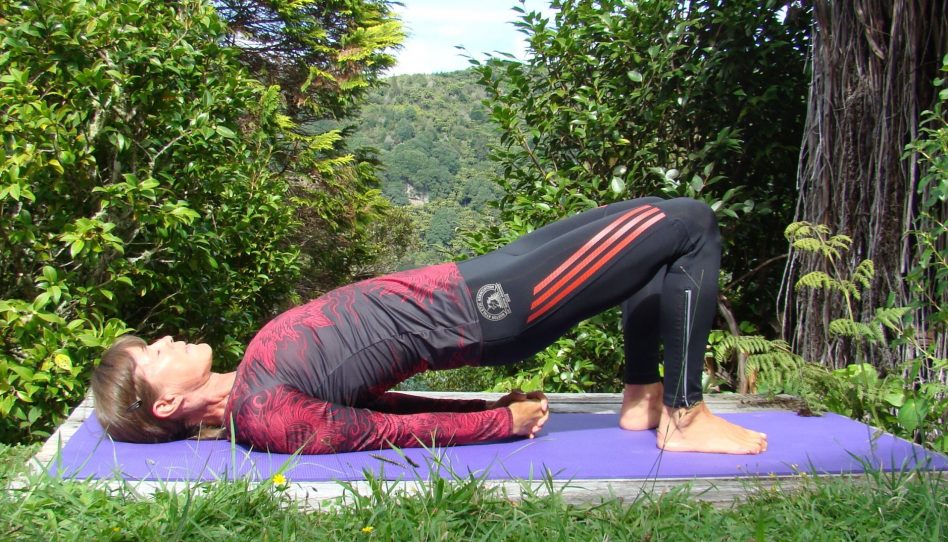 May 15, 2018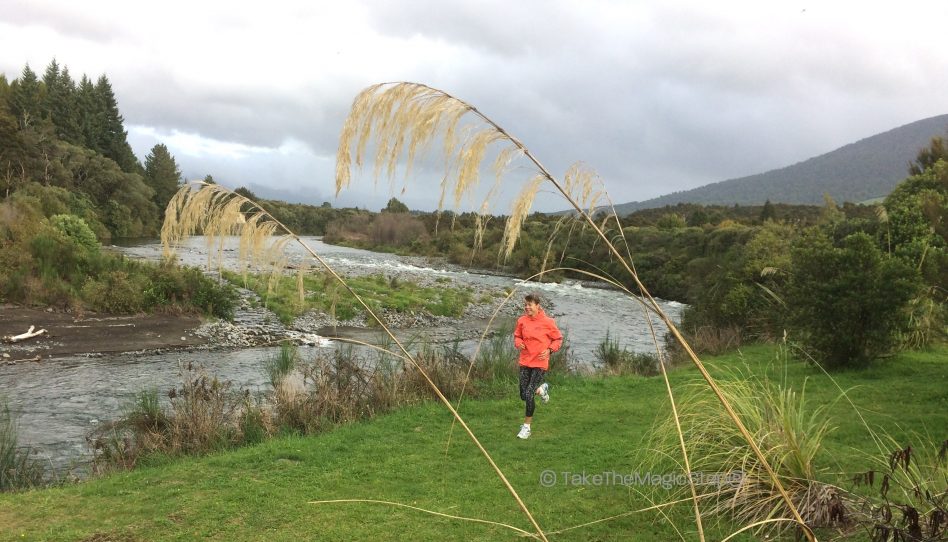 October 7, 2015