Another Magical Year at the Pan-Mass Challenge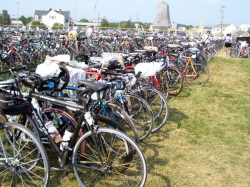 The Pan-Massachusetts Challenge just keeps getting bigger and better. Bigger, in that in its 27th year, the two-day fundraising bike ride across Massachusetts drew more than 5,000 cyclists, by far the most in the event's history. Better, in that the riders are expected to raise $27 million for cancer research and treatment through the Dana-Farber Cancer Institute's Jimmy Fund. That figure, too, was an event record, and means that the Challenge has raised close to $200 million since 1980.
Tackling one of the first day's routes, Uta rode 84 miles from Wellesley to Bourne. (Riders can choose to do one or both days, and have a choice of routes across Massachusetts. The two main routes cover 176 or 192 miles in two days.) "Although it was very humid the first day and tough on the riders, they all seemed to be in great spirits, encouraging each other the whole way," Uta says. On the second day, the cyclists were blessed with beautiful riding weather of cool, dry air under a blue sky.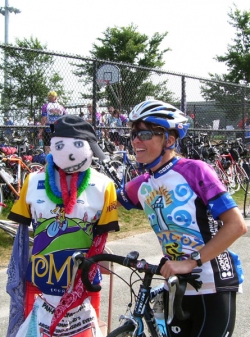 Uta received some above-and-beyond encouragement from two riders. "I got a flat," she laughs, "and I tried to fix it but couldn't. But I had luck, because at the 'Challenge' are friendly bikers, it's easy to get people to help me! Two riders, John and Tom, stopped and fixed my flat. I later saw them helping other riders up a big hill. The ride has such a beautiful spirit like that."
During another stop—this one planned—Uta was reminded of the motivating force behind the riders' spirit. "At the lunch place, we saw some of the cancer patients, the children being treated by Dana-Farber," she says. "It was special to talk to them and to be that much more inspired for the ride."
First held with just 36 riders in 1980, the two-day event was the first fundraising bike-a-thon in the U.S., and now raises more money than any other athletic fundraising event in the country. For more information, visit the Pan-Massachusetts Challenge Web site at www.pmc.org. To help Uta help others by fighting cancer, you can make an online donation at this address: http://www.pmc.org/egifts/. When prompted for Uta's eGift ID, enter UP0001.

© Copyright 2007-2022 by Uta Pippig. All Rights Reserved.
More Insights
October 13, 2020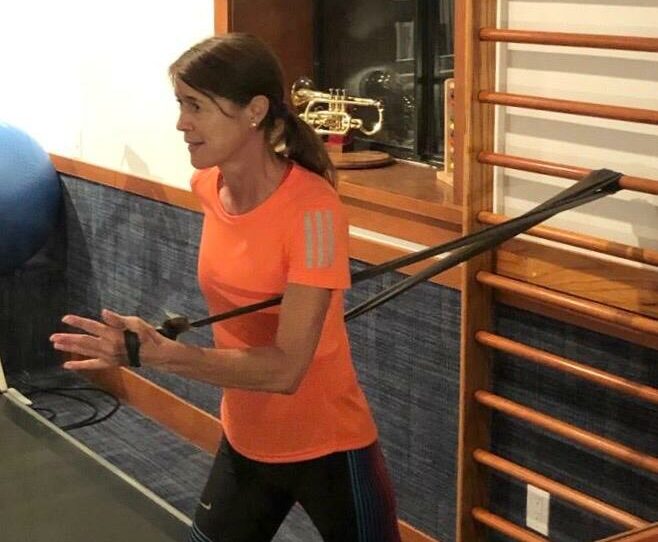 June 29, 2018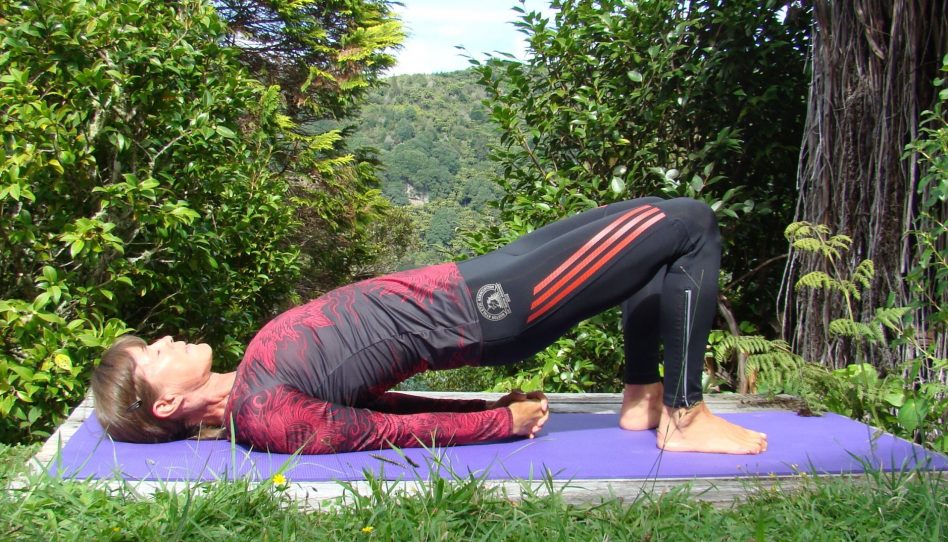 May 15, 2018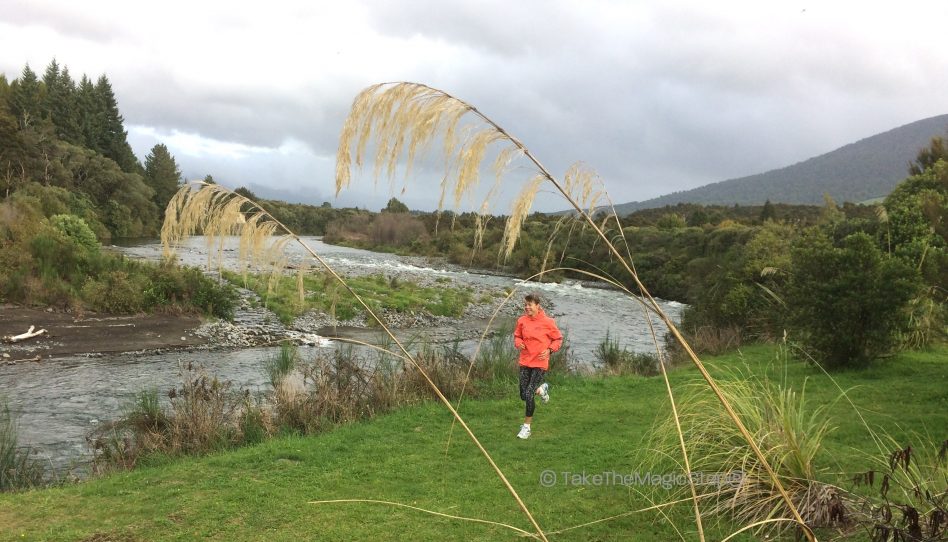 October 7, 2015