An On-The-Run Checklist for Your Running Technique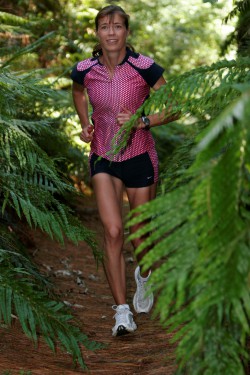 Have you ever asked yourself if the way you run incorporates the ideal running technique for your body type, shape, and condition as well as for your running goals? And, if you have adopted a specific running technique, would you like to refine it?
I believe anyone can achieve his or her ideal running technique. The good news is, there are different ways to check and improve it. Visiting one of your local running stores―or even one of the great running performance labs―and getting the latest scientifically-proven running style analysis is the safest way to find out what you need to do. I suggest you do this before you start running more frequently.
Later, an on-the-run check you can carry out yourself can be very helpful in making sure you have incorporated the changes to your running technique that were suggested to you.
You might simply go to a gym, choose a treadmill―ideally in front of a mirror, if one is available―start running on it, and check your style. The reflection of your body will most likely provide excellent information for you to use. And, as you run and observe each aspect of your running technique, you can compare your form with the points in the list below.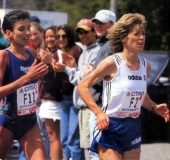 I did the very same thing during my athletic career―and still do. I either run on the treadmill or enjoy an on-the-run test during my easy and short workouts. I frequently check and fine-tune my running technique, making small adjustments and changes to avoid injury.
And, in regard to injury, when we do get hurt, we sometimes subconsciously change how we run. So, if you are injured or are healing, it probably is a good time to check your running technique again.
Be reminded that improving your running form is a gradual process. I would like to suggest the best way is to make small adjustments slowly, step by step. Trying to change too much at once can result in injury.
When analyzing your running technique, concentrate on the biomechanical structure of running. This can be described by the following series of movements: "knee-lift" > "extend leg" > "hit the ground" > "claw back and pull through" > "push-up." But also focus on running in a relaxed manner. This will help you to run as smoothly and as fast as possible. I also would encourage you to achieve a deep inner relaxation that allows you to feel a sense of freedom and increased joy while running. That makes running more fun!
Here is another aspect for understanding and improving your running style. When you concentrate on your technique, do not worry about how fast you are moving. Instead, try to relax your mind and let go of any tension you might have built up. It can really be helpful to run with a free and positive mindset―all within an easy pace.
Only then pay attention to specific aspects of your form. The following on-the-run checklist (I shared these points with you in the article "Would You Like To Run Better? Relax!" as well) includes these key elements. You occasionally could run through it in your head during your workouts to ensure your form is allowing you to get the most enjoyment out of your training.
Head: You should feel like your head is balanced over your neck, rather than thrust forward or held back. Look 20 to 30 feet in front of you. From time to time, check the ground 60 to 90 feet ahead to make sure you avoid treacherous terrain. On easy runs, look left and right and around on occasion—checking out the scenery might help you relax a bit more.
Shoulders: Keep your shoulders down and relaxed. Also, try not to round your shoulders—keep them straight and square.
Arms: Keep them low and easy at the side of your body. They should be moving like a fast pendulum in a steady rhythm in sync with your legs.
Hands: Your wrists should be by your waist, not around your upper chest. Keep your hands cupped in a "relaxed" fist. If you prefer, place your thumb on your index finger.
Pelvis: Keep your hips level and moving straight forward.
Legs and Feet: Try not to over-stride. Focus on having your legs carry your body smoothly. Ideally, your feet should touch the ground straight and just slightly forward of your center of gravity.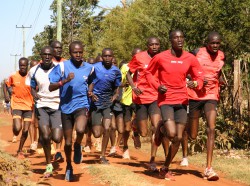 And, finally, try to make sure your whole body is completely relaxed and working as a unit. Stay focused on keeping your body in an almost upright posture. This is important to avoid lower-back injuries that can be caused by leaning too far forward or backward.
When you experience the wonderful feeling of being relaxed from the inside out, it can make running almost feel like you are "dancing in a fast and pleasant rhythm." It might even help you to run as smoothly as many of our fellow athletes from Kenya do.
I hope this advice can infuse your run with joy and aid you in staying injury-free. My hope is that these suggestions help you run relaxed by keeping a proper running form―not just while easy jogging but also when you try to speed up during your faster workouts or in your races.
I wish you all the best and much good luck for your training and all your upcoming running endeavors,

Reading Suggestion:
For all of you who would like to try out the beautiful sport of running, here is Uta's 5K training schedule for beginners.
Updated August 9, 2014
Posted June 20, 2014
© Copyright 2012-2022 by Uta Pippig and Take The Magic Step®. All Rights Reserved.
More Insights
October 13, 2020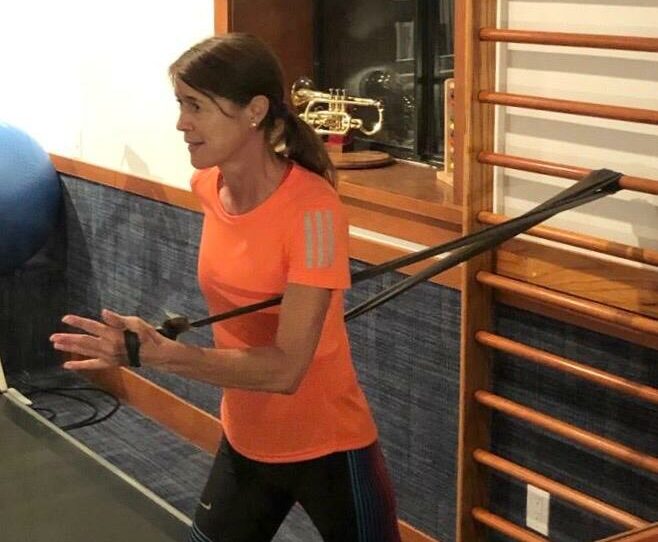 June 29, 2018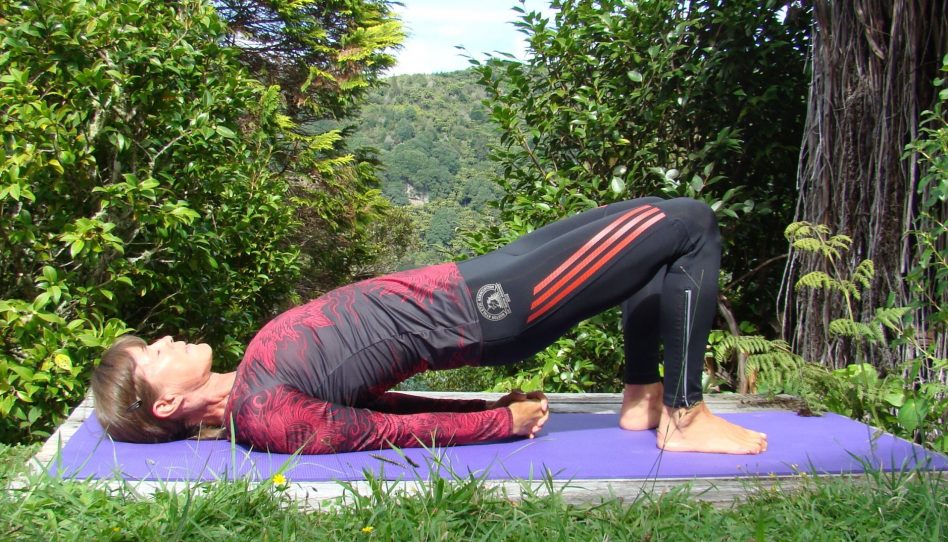 May 15, 2018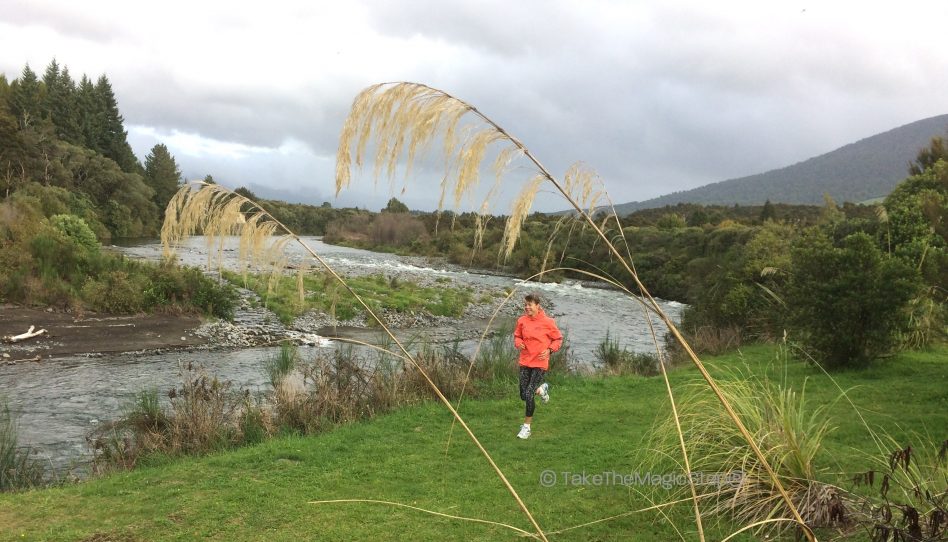 October 7, 2015