Enjoy Your Summertime Fitness: Part II—Proper Hydration and Summer Nutrition
When you decide on your favorite workouts this summer—we discussed a few fun and practical options in Part I—you can move on to organize everything so you stay healthy and well-hydrated in the warm weather during your fitness routine.
First of all, take extra care in preparing for your workouts. Make sure you are properly hydrated beforehand. Drink small amounts of water frequently, beginning two hours before you go out. I would not necessarily drink too much for 20 to 30 minutes prior to your start, though, because it can make you need to "go" while working out.
If you plan to work out for more than one hour, you might want to run with a water bottle belt, as many athletes do. You also could leave one or more water bottles on the course. If you decide on that strategy, it is best to stay on a loop course, giving you a chance to replenish every few miles. Pouring water over your head during your workout can provide additional cooling. And, if you want to be absolutely safe on a warm day, ask a friend to join you on a bike. For cyclists, use both your water bottles, and stay ahead of the game by stopping at a convenience store or gas station to fill-up your bottles before you need them again.
Listen to Your Body, Stay Healthy
Nothing is more important than listening to your body. If you do not feel well, please be very cautious. Before, during, and after your workouts, the first signs of a possible problem might be heavier breathing, an elevated heart rate, or losing concentration. Consider wearing a heart rate monitor—it can caution you before you run into trouble.
Should you start feeling unwell, admit it to yourself early on and get out of the heat right away. Cool off with a cold towel, use ice cubes, and hydrate! Please, do not wait to see a physician if you do not feel better immediately. Be familiar with some of the early warning signs of overheating: dizziness, fainting, fatigue, hot skin—followed by chills, lack of perspiration, feeling thirsty, and an elevated heart rate. If you stop sweating, you most likely are very dehydrated(1).
Also be careful after your workout. Take a dry shirt to put on after your run, and always bring some fluid to drink. If you feel cold—even in summer, for example when you come from outside into an air-conditioned room while still wearing your wet workout clothes—change immediately into dry clothes. It may be summer, but you need to stay "warm" after your workouts to avoid weakening your immune system and maybe getting a cold.
For adequate protection, sunscreen, glasses, a summer hat, and a rain jacket are always good to have close by.
Hydrate Well Throughout the Day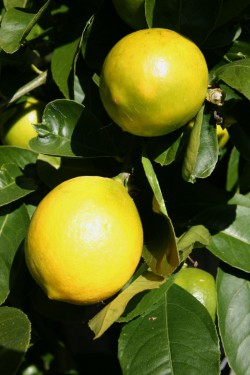 It can be very warm and dry during the summer, so make sure you stay cool and hydrated at all times. There are some guidelines I would suggest, and one of my favorites is to keep a bottle of water or a sports drink close by, whatever you are doing. This will remind you to drink and get replenished with small amounts continuously and evenly spread out throughout the day.
Hydration is critical for many body functions, such as digestion, regulation of body temperature, and the circulatory processes that bring nutrients to the cells and transport waste from them. This is even more understandable when you consider that our bodies are up to 75% water in total, depending on age and build, with blood being 83% water and the brain being 75 to 78% water. These are the levels at which each of those organs work best(2).
When you get dehydrated, every cell in your body suffers, causing you to feel fatigued and less fit. This puts stress on your body and makes you more prone to illness and disease. And you can be at risk of overheating, which can have terribly serious, and maybe even life-threatening, consequences.
For proper hydration, start with juice from a fresh squeezed lemon with lots of water first thing in the morning. It is good for re-hydration after your night's sleep and also will help your body to detoxify.
And as mentioned earlier, drink enough before, if possible during, and right after your training. It is best to replenish within 30 minutes of finishing your workout—the so-called "recovery window." I like to eat a big slice of water melon right after my training, it is a great source of water, antioxidants, and easily digested carbohydrates. In the following article "General Guidelines," you can find more information on this topic including further explanations on the "recovery window."
A Few Thoughts on Summer Nutrition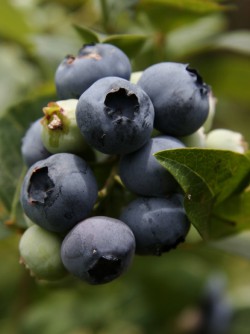 Many people like to adjust their diet to take advantage of everything that is fresh and more available in the summer, like tasty fruits and vegetables. It is berry season—maybe you are lucky enough to be able to pick your own on a berry farm. Eat food that has high water content like melon, citrus fruits, berries, and vegetables.
Diluted fruit juices with 1 part juice and up to 2 parts water can help you to stay hydrated. The juice from sour cherries, for example, has many health benefits and can even support faster strength recovery for runners.
You also can try the many different kinds of unsweetened iced teas. My favorite flavors are mango, peach, and passion fruit.
Enjoy what you eat and make it tasty. Add some cool summer nutrition like different kinds of smoothies. Depending on the amount you make, they even can be served as an entire meal. Just add water, berries (like raspberries and blueberries rich in antioxidants(3)), banana, whey protein, plain yogurt, and some ice cubes into a blender. Mix it and enjoy. Or try a variation with mango or pineapple. And for more health benefits, add a teaspoon of ground flaxseeds.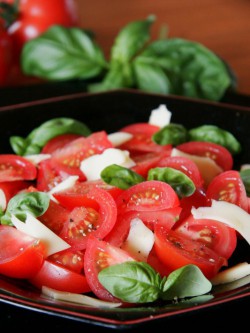 There also are many delicious salad creations with great dressings. You could try a variety of citrus dressings. Other choices of salads include my favorites—fresh cucumber salad with dill and onions or a tomato salad with olives, feta, and basil.
Sashimi and sushi can be delightful lighter dinner fare when well-portioned. And when you prepare your meals, add more vegetables than pasta or potatoes. And how about cold summer soups like water cress and gazpacho?
And for all you BBQ lovers, here are some thoughts on "Healthier Grilling." I hope you can enjoy many relaxing summer evenings with your family and friends.
Good luck for your summertime fitness!
Yours,

Reading Suggestions:
From Uta's Insights (Uta's Blog): "How to Hydrate Properly on Warm Summer Workout Days"
References:
(1) University of Rochester Medical Center: Dehydration and Heat Stroke. www.URMC.Rochester.edu, retrieved June, 2014.
(2) Michigan.gov: The Human Body-Water Relationship. www.Michigan.gov, February, 2006.
(3) Food Insight.Org: Functional Foods Fact Sheet: Antioxidants. www.FoodInsight.org, updated February, 2015.
Updated May 13, 2018
Updated July 1, 2016
Updated June 9, 2015
Updated June 19, 2014
Posted July 2012
© Copyright 2012-2022 by Uta Pippig. All Rights Reserved.
Article Archive