"Unlock your reservoir of joy, happiness, and fitness that we each contain within us, and start on your unique journey of possibilities."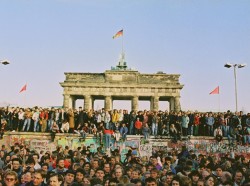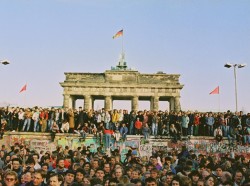 Uta is a motivational speaker who has enjoyed presentations to corporations, organizations, and conventions in both Europe and the United States. One of her presentation topics is "Running To Freedom™," deliverd with a history-inspired discussion that explores the desire for change and how to find inspiration to reach your goals — one small step at a time.
She is available for corporate outings, seminars, meetings, and events. Her presentations draw upon the challenges she faced as she transitioned from being a medical student in East Berlin before the Wall came down to one of the most accomplished marathoners of her generation in the 1990′s. She is also the founder and president of an international charitable organization.
Uta offers audiences a unique perspective on how inspiration, fitness, training, nutrition, yoga, and stress management can help anyone achieve better health and wellness, greater productivity, and personal goals including longevity.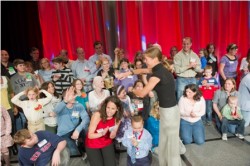 In addition, she enjoys to present and share information on "Take The Magic Step™ – The Extra Mile to Success" and "Take The Magic Step™ to Longevity." She is also one of the speakers of Speakers Excellence and the Andrea Kummer speaking agency in Germany.
In another presentation, "Cool Focus — The Mental Side of Success," Uta discusses tools such as visualization, re-evaluation, goal fine-tuning, and additional techniques that help achieve optimal mental preparation and focus during one's journey to ultimate success.
You may request additional information by calling (561) 329 3533 or by sending an email to uta@TakeTheMagicStep.com
Updated July 2022
© Copyright 2012-2022 by Uta Pippig. All Rights Reserved.