A Healthy Kitchen: Cool Summer Soups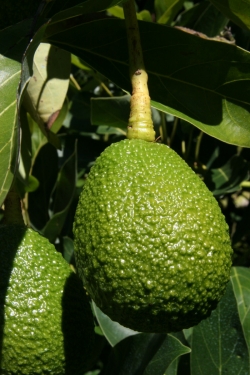 "Whoever tells a lie cannot be pure in heart—and only the pure in heart can make a good soup."—Ludwig van Beethoven (1817)
Delicious, nourishing, refreshing and easy—this is the beauty of cool summer soups. Though the hot season is coming to an end, we still have enough warm weather to make these effortless dishes appealing. Once made, they provide lunch or light dinner for days, when rounded out with warm whole-grain bread and a tossed green salad.
Because these soups contain several types of vegetables, they are an easy way to incorporate a wide assortment of vitamins and minerals into your diet. Eating soup also gives a feeling of satisfaction and fullness. Research conducted at leading universities show eating soup is an effective way for reducing calorie intake in a meal. People who had soup as their first course in a meal consumed an average of 100 fewer calories in that meal compared with those who did not eat soup. (Rolls, F.J., et al., "Foods with Different Satiating Effects in Humans," Appetite. 1990)
The first two soups contain a secret ingredient: reduced-fat buttermilk. It allows you to make a creamy, satisfying soup with a fraction of the calories of half-and-half or heavy cream. Despite the name, buttermilk isn not a liquid form of butter. Manufacturers make buttermilk by adding good-for-intestinal-flora bacteria to low-fat milk. The resulting milk product is almost as thick as yogurt with the same tangy taste. An entire cup of reduced-fat buttermilk has as many calories as a single tablespoon of oil.
---
COOL AVOCADO POTAGE
Customize this luscious soup-if you like it spicier, just increase the cumin and cayenne. For a thinner soup, increase the buttermilk and broth by ½ cup each. Because a little goes a long way, serve this Mexican-inspired soup in small bowls, with the optional garnish (recipe below). We know that avocados contain appreciable amounts of fat, but this is the good stuff– most of the fat in avocados is monounsaturated, the "good" kind that actually lowers cholesterol levels. Thanks to this new understanding, the U.S. government recently revised its official nutrition guidelines to urge Americans to eat more avocados!
2 avocados, peeled and roughly chopped
1½ cups reduced-fat buttermilk
1½ cups chicken or vegetable broth
½ teaspoon ground cumin
½ teaspoon ground coriander (optional)
½ cup chopped fresh cilantro
¼-½ teaspoon cayenne pepper or chile pequin
1½ tablespoons lime juice
Place all ingredients in a blender and blend until smooth. Season to taste with salt and freshly ground black pepper, if desired.
Serves 4-6.
Optional Seafood-Corn-Salsa Garnish: Stir together ½ cup chopped, cooked shrimp or shredded fresh crabmeat, ½ cup fresh or thawed frozen corn kernels, 2 tablespoons chunky hot salsa, 2 tablespoons chopped cilantro, 1 tablespoon chopped chives and 1 teaspoon fresh lime juice.
---
CARIBBEAN SWEET POTATO VICHYSSOISE
The classic vichyssoise is made with heavy cream and white potatoes. This leaner version packs the nutritional punch of sweet potatoes instead—a ½-cup serving of cooked pulp supplies 2 grams of protein, almost 4 grams of fiber, significant amounts of vitamin C, calcium, folic acid, magnesium, potassium, and a whopping 21,822 I.U. of vitamin A. That is 371% of your RDI of vitamin A!
2-3 sweet potatoes (about 1 ½ pounds), peeled and cut into 1-inch cubes (about 4 cups)
4 medium-size leeks (white sections and 1 inch of greens), washed well and cut into ½-inch lengths (about 4 cups)
4 cups chicken or vegetable broth
1 cup reduced-fat buttermilk
1 teaspoon Caribbean seasoning*
In a large pot, bring sweet potatoes, leeks and broth to a boil. Lower heat and simmer, covered, until potatoes are tender, about 20 minutes. Transfer 2 cups at a time to a blender or food processor and puree until smooth, about 1 minute per batch. Transfer puree to a serving bowl and whisk in buttermilk, Caribbean seasoning and salt and pepper. Let cool, then cover and refrigerate for at least 2 hours or up to 4 days. Garnish each bowl with a dollop of reduced-fat sour cream and optional garnish, if desired.
Serves 5
* Caribbean seasoning is a mixture of salt, allspice, thyme, sugar and cayenne pepper. If you can't find it, make your own with equal amounts of these ingredients.
Optional Tomato-Scallion Garnish: Combine ½ cup diced tomato, ¼ cup chopped scallions, 2 tablespoons diced red onion. Season with salt and pepper, if desired.
---
CREAMY ZUCHINNI SOUP
The secret ingredient in this soup is oats. Cooked and blended, they add a creamy, rich-tasting quality without any dairy. The humble zucchini is an excellent source of manganese and vitamin C and a very good source of magnesium, vitamin A, fiber, potassium, folate, copper, riboflavin, and phosphorous. The little bit of fat this soup contains comes from tahini, a paste made from ground sesame seeds. Tahini comes in two varieties — 'hulled' and 'unhulled'. Both types are relatively high in vitamins and proteins. Unhulled tahini is quite bitter, but has a much higher proportion of vitamins, calcium, and protein because the sesame seeds are ground whole.
1½ cups sliced onions
¼ cup rolled oats
6 cups chopped zucchini (3 medium)
3 cloves garlic
2½ cups chicken or vegetable broth, or water
1 teaspoon salt
1/8 teaspoon black pepper
2 tablespoons chopped fresh basil (or 1 teaspoon dried)
1½ tablespoons tahini (sesame seed paste)
1½ tablespoon fresh lemon juice
2 teaspoons umeboshi vinegar* or red wine vinegar
In a large pot, layer the onions, oats, zucchini and garlic. Cover with stock and bring to a boil. Add the salt and black pepper. If using dried basil, add it here as well. Reduce heat to simmer, cover and cook, stirring occasionally, for 40 minutes.
In a blender or food processor (a blender will give a creamier texture), puree the zucchini mixture with the fresh basil, tahini, lemon juice and vinegar until well blended. Set aside to cool before chilling in the refrigerator. Stir before serving. When the weather turns, this soup is also good hot. If serving hot, return the mixture to the pot and simmer to reheat, stirring well.
Serves 4-6.
* Umeboshi vinegar is not a true vinegar, but the naturally fruity liquid that is drained off fermented kegs of umeboshi plums. Look for it in the Asian section of your market.
Updated February 8, 2015
© Copyright 2006-2022 Take The Magic Step®. All Rights Reserved.
Article Archive