Uta Coaches Cross Country in Berlin
Uta Pippig trained in Berlin's forest Grunewald with a group of runners as a part of preparation for the Berlin Cross Country Race. The race is organized by SCC-Running and will take place this Sunday. "I have started my career running cross country. The great thing about it is its connection to nature. It is almost a sort of education of your character. You have to make yourself ready to run on rainy days as well as going uphill aggressively and then going downhill relaxed. It was always a lot of fun for me," Uta said after training in her hometown.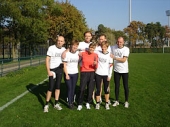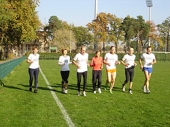 © Copyright 2005-2022 by Take The Magic Step®. All Rights Reserved.
Article Archive