The 41st Bellin Run—Records and Joy for Everyone
If you come to Green Bay on the second Saturday in June, you most likely will witness a beautiful scene: Thousands of runners enjoying a great run and the rest of town lining the streets―all celebrating together yet another Bellin Run.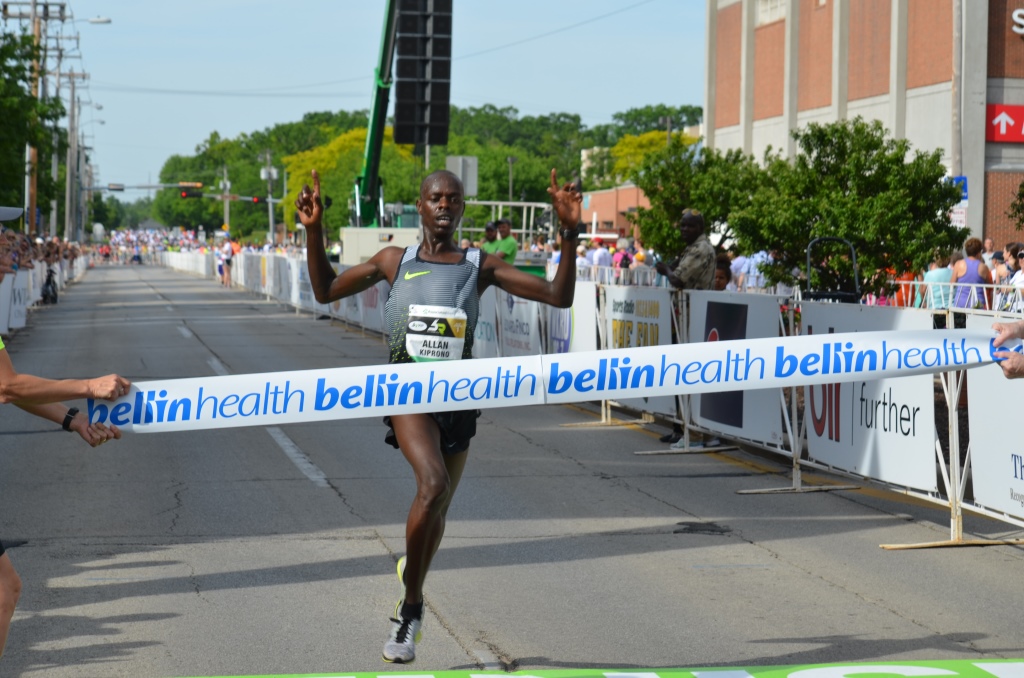 One of the runners, Allan Kiprono, has said that he likes Bellin, and now he must be really loving it after he captured his fifth first place in this prestigious event, tying the record for most wins.
The race in Green Bay, Wisconsin, has grown into one of the premiere 10K events in the U.S. over the last 41 years, attracting running champions from around the world.
This year's annual June race, which encourages wellness and healthy living, had the added challenge of higher temperatures, with the mercury hovering around 70s. Almost 14,000 people lined up at the start.
Great Races On A Warm Day
Allan Kiprono, a Kenyan, finished with a time of 29:11. "I like Bellin. A lot of people were cheering me on the way, and it gave me a lot of energy. I felt good today," said Allan.
Kaitlin Gregg Goodman, from Rhode Island, won the women's competition with a time of 34:35. Last year she finished a close second. "I had some unfinished business to come back this year," Kaitlin said. "I definitely wanted to get the win, it's really fun to cross the finish line first. That doesn't happen every day."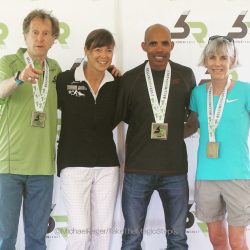 Fan favorite Meb Keflezighi, the 42 year-old Boston and New York City Marathon champion, who took some time off from training after his Boston Marathon two months ago, finished 4th in a time of 31:09 after winning Bellin in 2016. Meb says that he will retire after the New York marathon in November.
In the age group competitions, records were broken. Joan Benoit Samuelson won her 60 to 64 age division in a terrific time of 40:17, improving the previous record by almost eight minutes. And 10-year-old Bryce Borowicz crossed the finish line in 42:32, besting the previous record for a 10-year-old male by six seconds.
Race organizers did a wonderful job of helping the runners deal with the heat on Saturday. As a general rule of thumb, for every 5° to 10° above 60°F, a runner's body has to work harder to cool down. Organizers moved water stations closer to the corrals so runners had plenty of opportunities to hydrate before the race.
They even asked residents to turn on sprinklers and hoses to help cool the runners, and provided extra water and ice along the course.
Health Meets Wellness in Bellin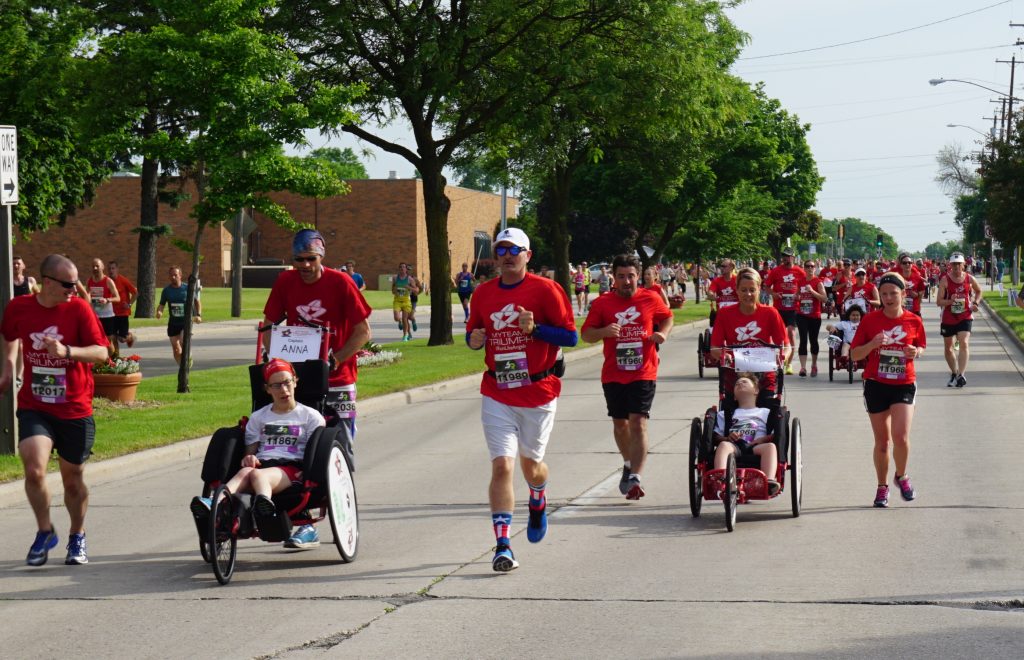 The organizer of the Bellin Run with Linda Maxwell, Randy Van Straten and their team of volunteers work closely with Bellin Health―one of the region's premiere medical facilities and a beneficiary of race proceeds. As we reported in previous years: "Bellin Health together with community agencies and other health care institutions created CHIP, the Community Health Improvement Plan. Its overall goal: to go "Beyond Health to Healthiest Brown County" through fitness events, public education, and outstanding physician care for everyone. It is of no surprise, that part of the plan is a Kids for Running program, a Bellin Run Corporate Challenge, and a rehab program that helps patients get healthy again through running. A Fun Charity Run adds to the unique efforts to bring this caring community together as "myTEAMTRIUMPH" chapter had over 40 running teams at the starting line."
Dick Resch, CEO of Krueger International, an office furniture company located in Green Bay, is a sponsor of the Bellin Run. Dick, an avid biker, is a strong supporter of wellness in the region. Running the company for more than 50 years―and not slowing down―is inspiring for us as well. He has helped to establish a number of projects and organizations. One of them, the Greater Green Bay Community Foundation, raises money for local non-profits.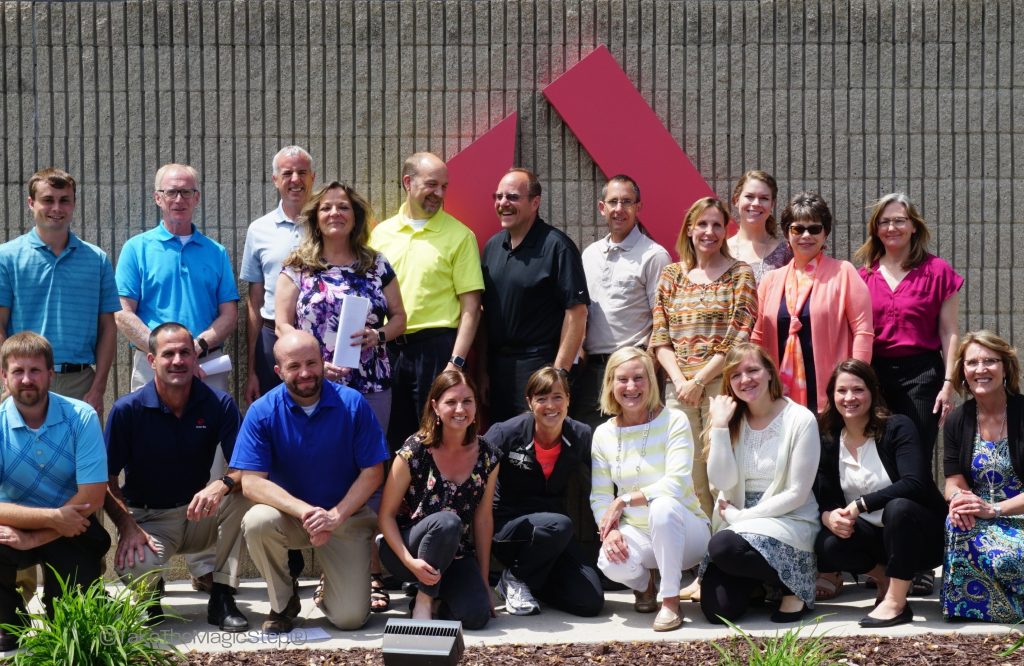 Dick Resch and his team and the unique connection between Bellin Health and the Bellin Run, is one of the many reasons why Uta, 1995 Bellin Run winner, appreciates coming back to Green Bay each year at the invitation of Krueger International. "What the entire community does, and the quiet support of people like Dick together with the excitement and enthusiasm of the runners is without comparison. It brings them close to my heart. Health through exercise is a big part of Take The Magic Step's mission and our team feels we can contribute to Bellin's efforts."
Uta spoke with Team KI on Thursday during her fitness seminar "Running To Freedom." Later on Thursday, she enjoyed the Charity Run with Meb and myTEAMTRIUMPH, and on Friday the events and expo at Astor Park. She participated in the 10K on Saturday while encouraging other runners. After her 21st Bellin she said with excitement, "It is a wonderful community event and for many years I have loved being part of it. I congratulate each finisher of the kids' runs and the 10K. And I send a special thank you to everyone who kept us cool during the run. Congratulations to Allan (Kiprono), too. I have known Allan for years, he trains so well with his coach Dieter Hogen."
Before she left the finish line area to go back to the hotel, Uta said, "Each year, this beautiful event is bringing the community together, and each year my appreciation grows for everyone, who is helping to make this Bellin weekend such a success: I salute the organizer, Bellin Health, and sponsors like Krueger International and every single volunteer!"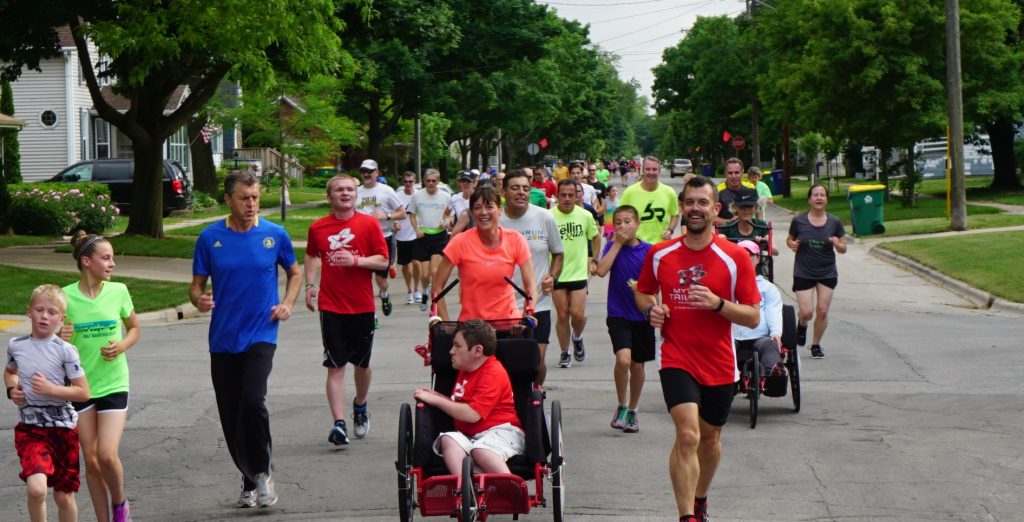 Reading Suggestions:
If you would like to start running, check the following 5K schedule: Run Your First 5K
© Copyright 2017-2022 by Take The Magic Step®. All Rights Reserved.
Article Archive