Rosie: "Uta Got Me Out the Door and Following My Fitness Dreams"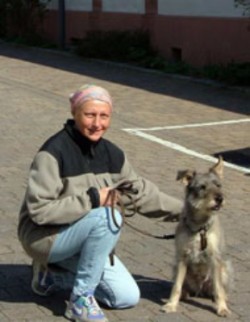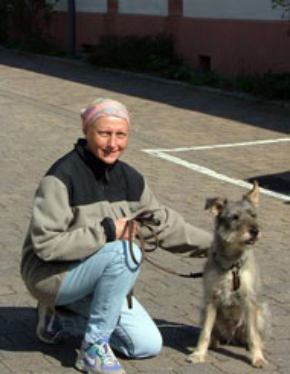 Years ago, I used to get a lot of exercise through aerobics, jogging, and cycling, although I must confess that I tended to overdo things and not pay much attention to my diet. Then, after graduating from college, I began working full-time, which left me too busy to exercise.
Eventually, I found the time to take yoga lessons, which was really good for me both physically and mentally. Then a patella fracture in 2000 threw me off track and seemed to keep me from getting back into any kind of physical activity. Although I wasn't happy about being so inactive, I just wasn't motivated enough to change. I knew what I needed to be doing, but kept finding all kinds of excuses why I just couldn't take the first step.
After seven long years without regular physical exercise (except for walks with my dog, Cleo), a mutual friend introduced me to Uta in spring of 2007. I was looking for a job as a professional translator and she needed one! Shortly after beginning to work for her, I began to experience many changes in my life, both professionally and personally, as she inspired me to focus on yoga, running, and nutrition. Although she never pushed me, she was a patient listener and always seemed to find the right words to encourage me. I also found inspiration to change in the wonderful articles in the Take The Magic Step yoga section.
Finding inspiration led me to enroll in a yoga class and, shortly thereafter, also in a gymnastics class! It was wonderful to feel my body in action again! My desire to also get back into jogging began to take root and accelerated as I began to edit the Web site's motivation articles; yet taking the first step remained a challenge.
During this time, Uta never tired of encouraging me. She was especially delighted when I gave her the good news last January that I had found a jogging partner—I was so excited! Of course, the first runs were pretty tough, and in the beginning we ran only three or four kilometres a day. After about six weeks we changed the course and were able to run seven kilometres in only 50 minutes! I was so proud of my accomplishment—especially now that I am 47—that I had to send Uta an e-mail at once!
Whenever we're on the phone, we talk about my running progress. At the moment, I am working hard to get "unstuck" so I can run more than 8K. In the meantime, Uta and the Take The Magic Step team gently remind me that the ups and downs in my performance are completely normal.
With Uta's advice at hand, I am very optimistic that it won't be long before I can run more than 8K. In fact, my running partner and I are already planning to participate in a 10 K run by next fall!
© Copyright 2009-2022 by Take The Magic Step®. All Rights Reserved.
Article Archive