Dave: "I Achieved My Marathon Dream—and My Wife Joined Me"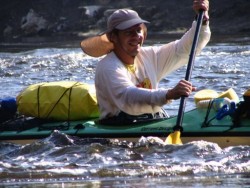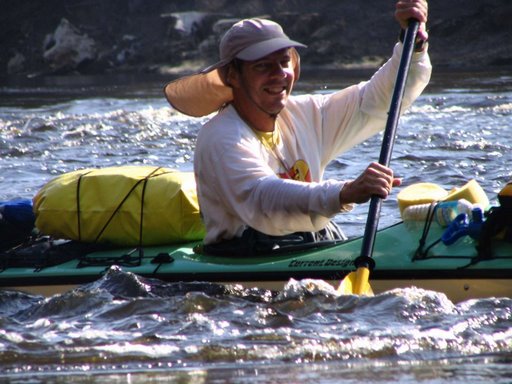 In May 2004, I was 45 years old and had just started a new job in a company where everyone seemed to talk a lot about running, biking, eating right, and staying in shape. I had no idea who Uta Pippig was at the time other than she appeared to be someone with very high energy and an exceptionally positive and inspiring attitude who came to our office once in a while to talk about nutrition, training, and motivation.
A short time later, a coworker told me he was planning to do a sprint triathlon (1/4 mile swim, 10-mile bike ride, and 3.1-mile (5K) run). I was in fairly good shape and had always wanted to do one, so I made a commitment to join him.
With only ten weeks to go, I began training. It was then I learned about Uta's background as a world-class marathoner. She told me that the goal of a first triathlon should be simply to finish and to concentrate on just enjoying myself and completing it. I liked that philosophy—especially since I had no qualms about not being one of the top finishers. Well, the big day came and I completed my first sprint triathlon—not very fast or pretty—but I did it! It was so exciting that I participated in three more sprint triathlons that year.
By December, I decided to commit to doing an Olympic distance triathlon—1.5K (.93 miles) swim, 40K (24.85 miles) bike, and 10 K (6.2 miles) run. With four months to train, my wife decided to sign up, too. Under Uta's guidance, we biked whenever we could, swam a mile once or twice per week, and worked up to running 7.2 miles every weekend. When it came time for the actual run, I personally was so exhausted that I didn't know if I could do it, but I wouldn't quit. Happily, both my wife and I made it across the finish line!
In 2005, I did several more sprint triathlons and eventually completed a half-marathon by year-end. Participating in triathlons made me wonder what else I might be able to accomplish. I'm proud to say that four team members and I succeeded in kayaking across the state of Florida in a charity event for the American Cancer Society in February 2006. We had such an amazing time and felt such a sense of accomplishment that we have since kayaked down the entire Suwannee River and made the round-trip on the Everglades National Park's Wilderness Waterway!
Until I met Uta and so many colleagues who were inspired by her, these triumphs were seemingly out of my reach. Now when I hear of a challenge, I no longer say, "Yeah, right, I would never do that!" Instead, I push myself to get out of my comfort zone and encourage my friends to do the same. People can do so much more if they just believe they can—it just takes a change in attitude, a goal, a commitment, and the willingness to Take The Magic Step.
Finally, I'd like to share three quotes I keep handy:
"Attitude is the difference between an ordeal and an adventure."
"I calculated the odds of this succeeding versus the odds that I was doing something incredibly stupid…and I went ahead anyway."
"Just Do It!"
© Copyright 2009-2022 by Take The Magic Step®. All Rights Reserved.
Article Archive