Intensity Meets Playfulness™: Uta's Philosophy for Life—Enjoy the Journey to Better Fitness and Health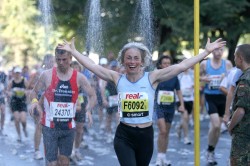 Can you remember when you first fell in love? Wishing you could hug the sky, so filled with joy and being amazed at the lightness of every single step you took?
That is how it could feel when you make the decision to start a joyful journey to better fitness and health. It can be a new beginning—a different training rhythm, a satisfying eating pattern, or an effective fitness routine. You now can experience how any one of these can swiftly bring you happiness and joy.
Before we begin this wonderful journey to reach newly-set goals, we might face obstacles which seem intimidating. We even might have to face our own restrictive thinking. Certain beliefs, practices, and routines are so deeply rooted in many of us that changing our eating habits can seem easy to plan and difficult to do while losing weight may make sense but seem to be an unreachable goal or training for a marathon can appear too tough. Sometimes we feel overwhelmed and not confident enough to get started.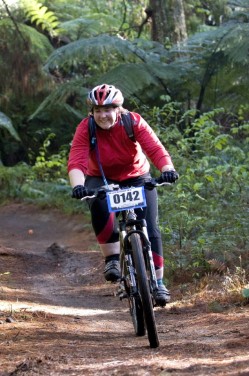 New ways often require a certain level of focus and determination. But when we are able to couple them with patience and a sense of adventure, it will make both—the process of achieving your goal and the attainment of it—more feasible, pleasurable, and fun.
One of the keys to not being overwhelmed, as some of us are (including me, sometimes!), is to take on a new challenge in small increments. "One small step at a time" is a major component of the Take The Magic Step philosophy—just take that first step and then focus on the next.
To start and stay on a path to better fitness and health can be possible and joyful! Even if the task, the goal, or the change we seek to accomplish might be intensely challenging—or rather we see it like this—there are many ways to use joy and playfulness to help us succeed on our journey.
Tapping into a new level of fitness in your life, running your first 5K, or starting to have a nutritious breakfast in the morning, can give you the inspiration and confidence you need to see that other changes in your life are possible.
Searching for new ways to eat better, scheduling your eating routine not to be overwhelming—all via gradual changes, one small step at a time, can help you to make long-lasting changes.
One approach is to try setting goals which are realistic and not too challenging. Another is to have a positive mindset to start a new training routine. Focus on small changes by gradually adding one training element after another to your routine and by going slowly—over a longer period of time. In this manner, your body will be able to adjust to the changes.
All this can make an intense and daunting task more enjoyable. Please add plenty of time to reflect, have fun on your journey, and truly enjoy your achievements.
What I call "Intensity Meets Playfulness" is sometimes challenging, often joyful, and always rewarding. It is a philosophy for life to help you find happiness and achieve a greater sense of wellbeing.
I hope and wish you can live it too!
On behalf of the entire Take The Magic Step® team, I invite you to experience how Intensity Meets PlayfulnessTM: Enjoy Your Journey!

A special note: The philosophy of Intensity Meets PlayfulnessTM is interwoven throughout the five pillars of Take The Magic Step: Inspiration, Training & Exercise, Nutrition, Yoga, and Health Management. In all of these areas, we hope we are providing you with advice and information that will encourage you to use Intensity Meets PlayfulnessTM to achieve your desired goals while, at the same time, truly enjoying your journey. Our mission is to help you to achieve a greater sense of wellbeing. The articles, counseling, seminars, and our charitable services attempt to support people to help them reach their goals related to better fitness and health—one small step at a time.
Updated February 16, 2013
Updated June 2011
Posted September 2009
© Copyright 2009-2022 by Uta Pippig and Take The Magic Step®. All Rights Reserved.
Article Archive