Dear Friends,
In recent years, Take The Magic Step has developed a close relationship with each of the following outstanding organizations. We applaud their ongoing efforts—the incredible personal commitment of their employees and volunteers—to provide education, medical research and treatment, and emotional support to underprivileged individuals regardless of age, race, or socioeconomic status.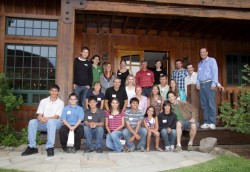 It is both an honor and a privilege to have the opportunity to stand alongside these organizations' caring volunteers, experts, and supporters to help those in need.
Charities and institutions like these are strengthened by the contributions of their volunteers. We hope you will look for opportunities in your local area to lend a hand. Together we can make a difference by helping those who need care, love, and emotional support in their journey for a healthier and happier life.
Never Give Up!