"I owe my deepest gratitude to the wonderful people who contributed their knowledge and support to me. What they did and what they gave me allowed us to persevere with the development of our Take The Magic Step organization."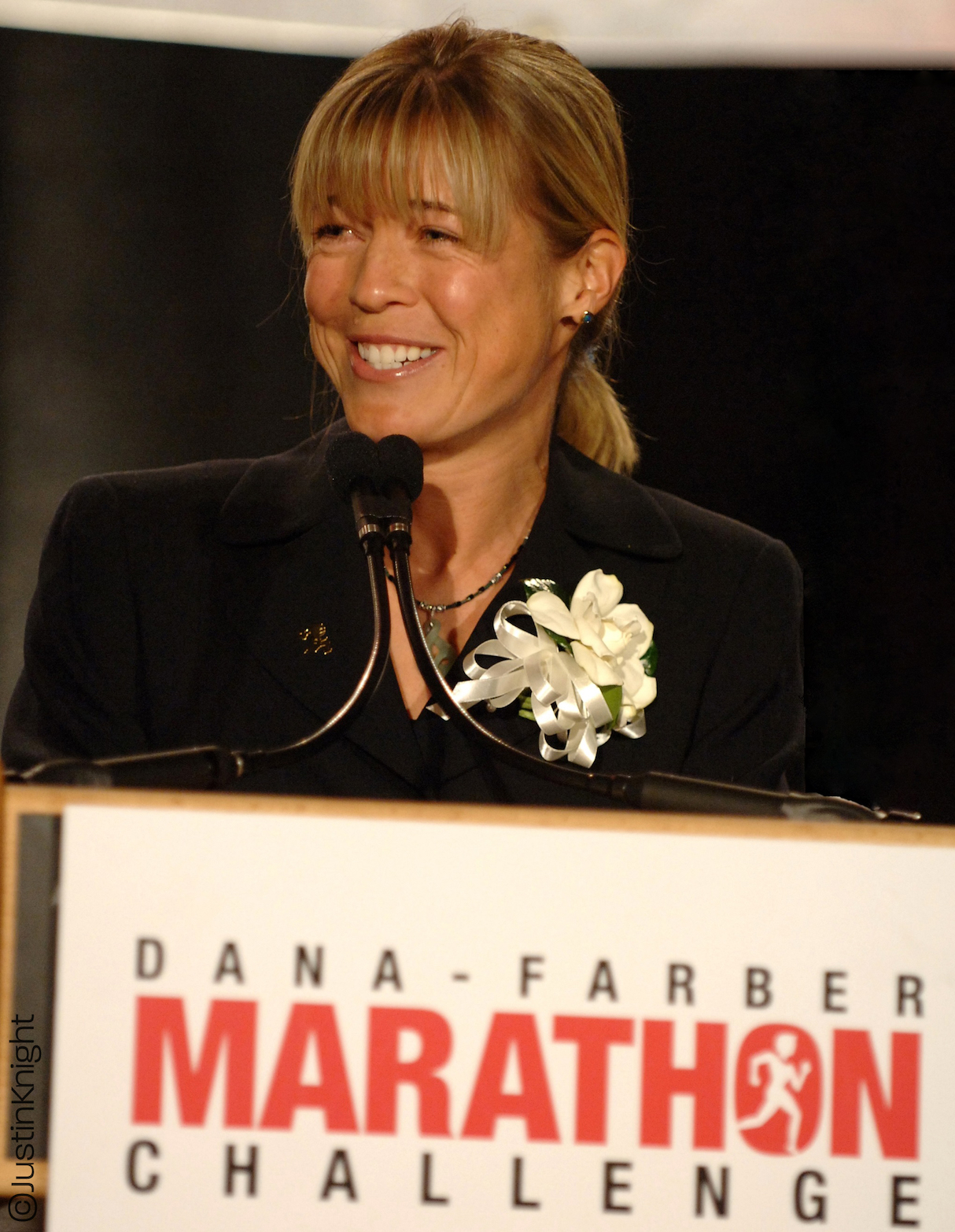 Uta is a motivational speaker, entrepreneur, yoga and meditation teacher. Sharing her life experiences and success in her running career from 5Ks in the European stadiums, road races around the world, Olympics and, of course, the World Marathon Majors, Uta — through her Take The Magic Step Foundation and LLC with the same name — brings a light hearted and in depth perspective to clients, fans, and followers in an effort to help others from what she has learned and now understands might be beneficial for them.
"I deeply appreciate sharing the importance to choose freedom of thought and movement ― "Freedom of Movement" ― in my speaking, running, yoga, and meditation programs. I see it as my way to contribute to a healthier and more peaceful world." she says. "Running To Freedom™" and "Take The Magic Step to Lifelong Fitness" explore the life-changing power of freedom and movement to both individuals and society as well.
Uta also works closely with the Berlin Marathon as the race's official running expert, writes columns for the German national daily newspaper WeLT, and is currently writing her book "Running To Freedom™."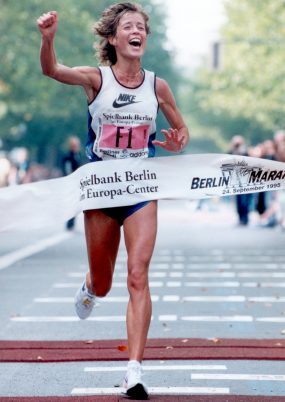 Since more than 20 years Uta shares her knowledge about running, fitness, yoga and a healthy lifestyle. She is a Kripalu Yoga Teacher (since 2022) and Meditation Teacher (since 2023), RYT-200, studying with the prestigious Kripalu Center for Yoga and Health in Massachusetts. Her breath-lead practices embrace inner freedom and mindful movements with the aim to emerge into deeper practice to achieve balance, focus, calmness, and each individual's unique way of movement depending on the sessions' incentives. She is currently finishing her 500-hour level of teacher training which includes additional modules of: Pranayama, Meditation, Yoga for Adolescence, and 'Uniting Yoga and Ayurveda' as well as 'Leading Kripalu Vinyasa: Breathe, Feel, Flow.'
Uta is a member of the Kuratorium at Children for a better World in Germany since 2020. And a speaker at Speakers Excellence Deutschland.
She is president, founder of the fitness and health organization Take The Magic Step LLC since 2006. Mission: to help people achieve a greater sense of wellbeing through inspiration, education, and lifestyle changes.
And co-founder of the Take The Magic Step™ Foundation since 2008. Mission: to improve the lives of underprivileged children & adults who lack education, face poor health or have social & environmental challenges. We are working with charitable groups in the U.S. and Germany.
— — — — — — — —
For an interview in the German magazine STERN that updates Uta's life, click here. For an English translation of the article, click here.
Born 1965 in Leipzig, Germany, to parents who were both physicians.
Introduced to competitive athletics at the age of 13 in her hometown sports club "TSG Blau-Weiβ Petershagen."
Attended undergraduate studies at Humboldt University in East Berlin before the Berlin Wall came down in November 1989. Continued her medical studies at the Freie Universität in West Berlin and, after passing her final exams ("Physikum") in 1994, decided to focus her attention on running professionally.
January 5, 1990, together with her coach, Dieter Hogen, she moved from East Germany to pursue her lifelong goal to run and win the marathon that stood for freedom in her mind: the Boston Marathon.
1994 completed the 2nd part of that dream, and two more consecutive Boston Marathon wins,'95 and '96, followed. Further wins included the New York City Marathon, and three Berlin Marathon victories, including the 1990 "Reunification Marathon."
Two time Olympian, ranked the #1 woman marathon runner in the world in 1994 and 1995, and was world record holder in the half marathon.
2006 Uta founded Take The Magic Step® as an international organization that promotes gradual positive lifestyle changes.
2008 Uta and Take The Magic Step business consultant Michael Reger created the Take The Magic Step Foundation™ to provide financial and logistical support to organizations that promote education, fitness, and health. The foundation's mission is to improve the lives of underprivileged children and adults who lack education or face poor health or life-threatening illnesses through organizations already established to help others.
Developed corporate wellness, fitness, nutrition programs, that proved to reduce illness and injury and brought down Insurance Premiums. (see AVM, L.P. case study)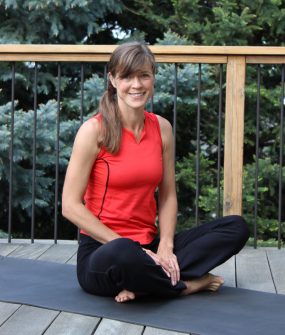 Since 2012 Uta explores, in her history-inspired presentation "Running To Freedom™," the desire for change and how to find inspiration to reach your goals — one small step at a time. "I had my own 'Running To Freedom' journey," explains Uta. The principals of 'Running To Freedom' apply to social, community, emotional, health, business, and personal development.
Autumn 2016 Uta began writing columns for the German newspaper Die Welt, and wrote from November 2017 to 2019 for the German running magazine Laufzeit & Condition.
She is currently writing her book, "Running To Freedom™" — a biographical self-help book, which shares life experiences and lessons learned while discussing the importance of self reflection, visualization, consciousness, personal and social freedoms. And she took up photography to enjoy art in her free time and implement pictures of her love of nature into the book and her speaking sessions.
Uta divides her time between Take The Magic Step's operations in Colorado, Florida, Massachusetts, Germany, and New Zealand, and her global speaking engagements, while also managing invitations to charity and running events.
To contact Uta, click here.
Uta's Career Highlights
Winner of the Berlin Marathon — 1990, 1992, and 1995. The 1990 win was the historic "Reunification Marathon."
Winner of the Boston Marathon — 1994, 1995, and 1996
Winner of the New York City Marathon — 1993
Runner of the Year by the Association of International Marathon and Road Races (AIMS) 1995 and 1996
Ranked #1 in the world 1994 and 1995 in both the marathon and the half marathon
Former German record holder in the marathon: 2:21:45 (2 hours, 21 minutes, and 45 seconds). Recorded at the 1994 Boston Marathon. It was the third-fastest marathon result ever by a woman at that time.
Former World record holder in the half marathon for almost two years: 67:58 (67 minutes and 58 seconds). Recorded at the 1995 Kyoto Half Marathon. It stood for 25 years as the German record.
Olympic Games: 7th in the 10,000 meters, Barcelona, 1992; pelvic stress fracture and DNF in the marathon, Atlanta, 1996
World Championships: 6th in the 10,000 meters, Tokyo, 1991; 3rd in the 15K, Nieuwegein (NED), 1991; winner with the German team in this event
Indoor World Record in the 5,000 meters, Stuttgart, 1991 (15:13.72 — 15 minutes and 13.72 seconds)
Winner of numerous road and cross-country races, and Masters competitions (40+) worldwide. She also participated in triathlon events.
Founder, Take The Magic Step, LLC (2004)
Co-Founder, Take The Magic Step Foundation™ (2008)
Contributing writer for TODAY Health online, The Boston Globe, German Runner's World, and other publications
Columnist for the German newspaper Die Welt (December 2016-present)
Columnist for the German running magazine Laufzeit & Condition (November 2017-February 2019)
Running and fitness expert for the Berlin Marathon (2017-present)
Broadcast analyst, Boston Marathon; Berlin Marathon
Colorado Running Hall of Fame, Class of 2015
Berlin Marathon Hall of Fame, Class of 2017
Lifetime achievment award by the German Road Races Organization in 2021
Coach for Dick and Rick Hoyt's charitable Boston Marathon teams (2008 to 2015)
ReBrand 100 Award, 2006, Take The Magic Step
MIT AgeLab in Boston (2005 to 2009)
To read Uta's Milestone Stories, please click here.
Updated August 2023
© Copyright 2004-2022 by Uta Pippig and Take The Magic Step®. All Rights Reserved.