Welcome Letter from Our Team
"Sometimes challenging, often joyful, always rewarding. I like to call it Intensity Meets Playfulness™—all done one small step at a time."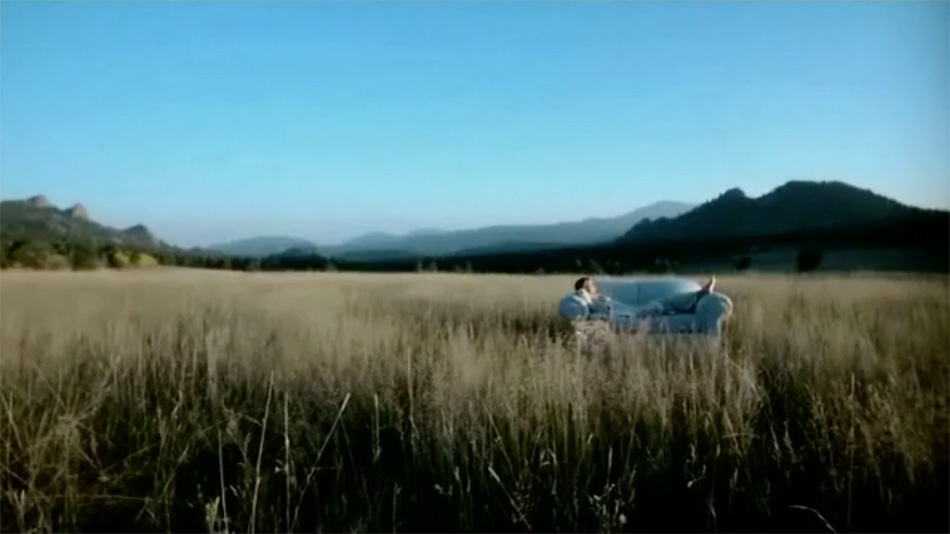 Dear Visitors,
Welcome to Take The Magic Step and thank you for checking in!
On behalf of our entire Take The Magic Step team we so wish that we could be right there beside YOU every day to support YOU on the road to better wellbeing. But since that is not possible, our Website was created for you. We hope you will find inspiration and ideas that can help you take the magic step to positive changes in your life.
Since everyone is unique, "Take The Magic Step" can mean different things to different people. It is a phrase I used often when I was a professional athlete to encourage people to take the first step of their journey to fitness, health, and positive change.
Sharing Our Passions and Dreams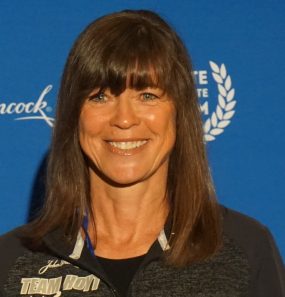 Through my work with individuals and groups over the past 15 years, I have learned from many people I met — their desire to change, their willpower to go on a journey to better fitness, and their focus to reach an ultimate goal. I tried to see beyond their expressions, maybe catch a glimpse of their dreams, but also their struggles. The successful combination of this experience and my joyful and unique approach to physical and mental fitness during my athletic career right through till today became the foundation of the philosophy we try to pass on within Take The Magic Step.
This philosophy is based on the belief that change begins with the inspiration to change the way you think, since your thoughts create your actions, and your actions create the life you could have. Then, by approaching your goal of feeling better and getting healthier with consistency, determination, and patience—and taking the time to have some fun along the way—you will create the positive momentum needed to stay motivated.
To help you get the most out of our Website, we have five main sections — or core values if you will — you can draw information from: Inspiration, Training & Exercise, Nutrition, Yoga, and Health Management. An additional main section is Uta's Blog. We included this blog-like section with the hope it can be beneficial to you with further fitness, health, and training advice — often with suggested reading provided — as well as inspirational stories and updates of my training, speaking and charity events. Lately, I have added some of the fitness and running columns I wrote for the newspaper Die Welt to Uta's Blog as well. Let me know your feedback, if your time permits.

While the entire content of Inspiration, Nutrition, Yoga, and Health Management is pertinent to everyone, the information in Training & Exercise is divided into three sections: Beginners, Athletes, and Families. In addition, you can click the "YOU" button at the top of any of our web pages for some featured articles for your respected category.
It is useful to decide what category suits you best: Beginners, Athletes, or Families. Here are some simple guidelines. And please, do not worry if you overlap, you can take advice from different sections to make your reading more beneficial.
Beginners: You have decided to get fit and now you would like to know how to accomplish your goals. (By the way, congratulations!) Really, you are a beginning athlete.
Athletes: You already have some knowledge about—and experience in—fitness training. You are a beginning, intermediate, or advanced athlete.
Families: You are a bold youngster who wants to develop a healthy lifestyle now or you are a parent who wants to start your family on a healthier lifestyle. And this section is for you if perhaps you are older and still want to be the fittest you can be.
The "YOU" Section is for Everyone
In the "YOU" section, please find featured articles with ideas that can help you with your fitness routine and training, and also help you to achieve a greater sense of wellbeing. Our goal is to first provide thought-provoking content to inspire you to a better lifestyle—the central focus of our concept—and then provide you with content on training & exercise, nutrition, yoga, and health management that lets you follow that inspiration to a rewarding and balanced lifestyle. This educational process is sometimes challenging, often joyful, and always rewarding. I like to call it "Intensity Meets Playfulness™—all done one small step at a time!"
The articles and other information on this Website are made possible by the dedication of a wonderful team who have joined me over my years of successful competition, study, and learning. We are friends, writers, coaches, and fitness & health experts, and enjoy discussing, debating, translating, and clarifying the latest research on a variety of topics. I am grateful for their generosity of knowledge, time, and good humor, and feel blessed to have their support in sharing with others what works for me and other fitness and health advocates.
In November 2004, very much at the start of our fitness and health project, I incorporated the name Take The Magic Step® for both our organization and our philosophy. In early 2008, with the help of our loyal readers, Michael Reger and I established Take The Magic Step Foundation™ to expand our ability to help children and adults facing health or economic hardships. This foundation works hand in hand with our organization to help people lead better lives.
We deeply appreciate your interest in our philosophy and are honored that you come to us so we can share ideas that may help you achieve a greater sense of wellbeing. Our success and charitable endeavors over these past years would not have been possible without the feedback and contributions of people like yourself.
From everyone at Take The Magic Step®, a heartfelt THANK YOU for your support.
Wishing you happiness and good health!
Truly yours,

Updated January 2022
© Copyright 2008-2022 by Uta Pippig. All Rights Reserved.