About Uta
Uta Pippig and Take The Magic Step®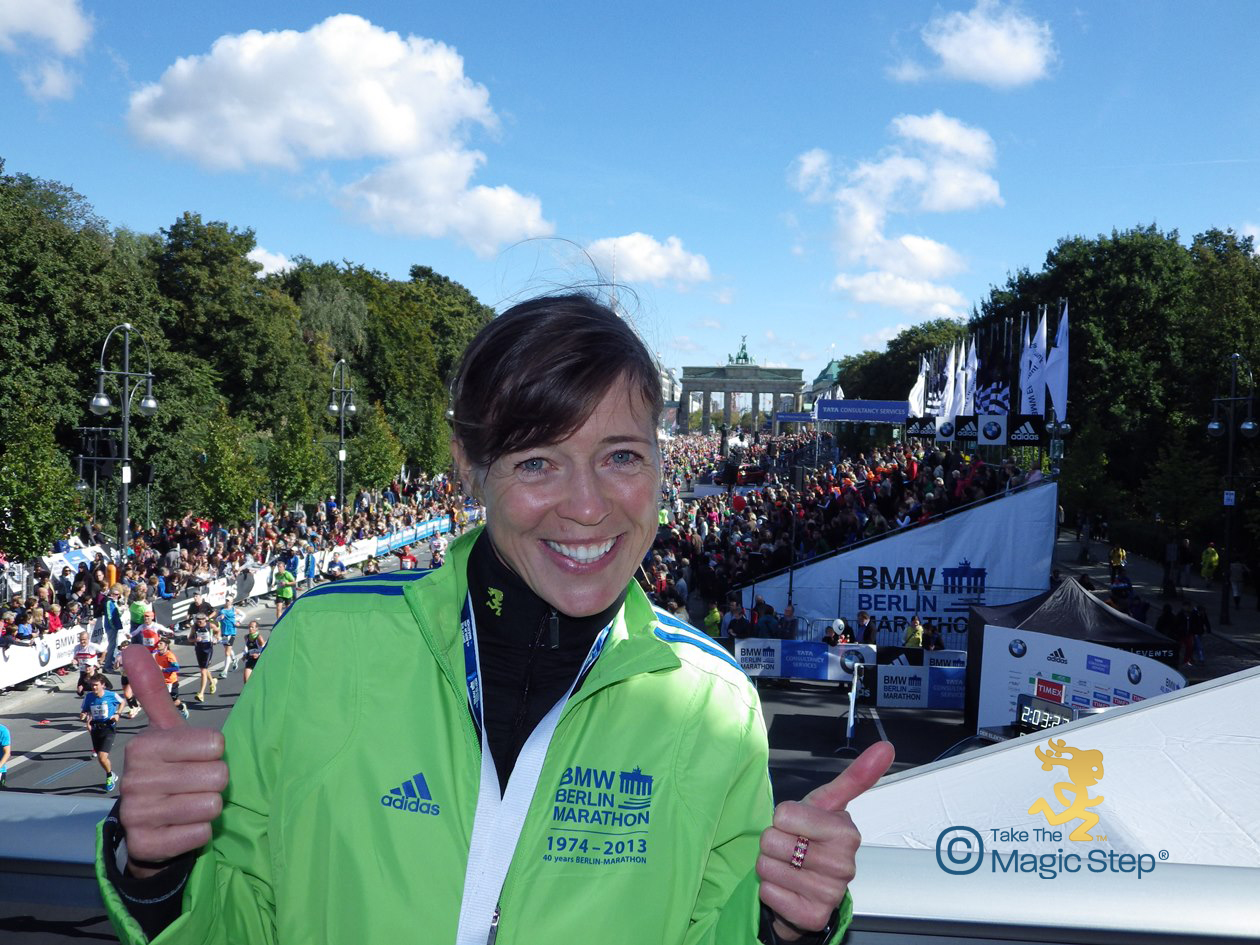 Take The Magic Step®
"Take The Magic Step is the first step of the journey, the first step out the door."—Uta Pippig, Founder
Mission
Our mission is to help people achieve a greater sense of wellbeing through inspiration, education, and lifestyle changes—made one small step at a time.
About
Take The Magic Step® is an international organization that promotes gradual lifestyle changes. We work closely with individuals, charities, and corporations that share our belief that healthier habits lead to happier lives.
To read Uta's biography, please click here.
Founded in October 2006 by Uta Pippig, the internationally known marathon runner, Take The Magic Step began as an organization through which she could channel her desire to inspire others to help themselves.
Over time, it has evolved beyond this Website and her coaching as well as her work with charities into a platform that enables her to also share both her knowledge of body and mind fitness techniques and love of the sport of running with fellow athletes, corporations, and others who want to achieve healthier, happier lives. In 2008 the Take The Magic Step Foundation was inaugurated to help people in need receive education and achieve both better health and a greater sense of wellbeing.
In 2012 Uta launched her speaking series, "Running To Freedom™." In these history-inspired presentations, Uta uses her own personal journey from East Germany to freedom in the West as a framework to explore, encourage, and ascertain that change is possible in anyone's life.
Our Website provides a variety of inspirational and educational resources on training, fitness, and health-related topics to empower individuals to recognize the long-term effects of their daily habits and to motivate them to take action. Our approach to wellbeing begins with a core belief that inspiration is essential to lasting change. Once motivated, individuals are better able to recognize the importance of physical exercise and good nutrition—including activities that focus on mind-body connections, such as yoga. Then, by taking "The Magic Step," lifestyle changes can be made successfully by slowly and gradually changing daily habits one small step at a time.
As writer and editor-in-chief of this Website Uta is leading an international team of contributors and health industry professionals who continually explore these topics beyond fad diets and quick-fix programs in search of educational information that can guide others to make sustainable change. The goal is to help those who want to enhance the quality of their lives realize that a greater sense of wellbeing can be achieved and maintained through a combination of inspiration, education, and patience. To read about our team, please click here. And for testimonials, please click here.
To read Uta's personal message to you and for help navigating our Website, please go to "Welcome Letter."
© Copyright 2006-2022 by Uta Pippig and Take The Magic Step®. All Rights Reserved.