Sunday, April 28, 2019 — Weimar (Germany)
Uta Will Celebrate the 100th Year of the Bauhaus Marathon in Weimar
Uta is looking forward to a unique sport and culture event in celebration of 100 years of the founding of Bauhaus — the legendary art school, whose ideas were among the most influential ones in modern design.
Coinciding with the opening of the new "Bauhaus Museum Weimar", the Bauhaus Marathon makes it possible to enjoy both running and culture with the distinctive concept of the so-called "cultural breaks," which make it possible to stop and view the highlights from 100 years of Bauhaus, without losing time on the course. The race time is determined by intelligent timing devices. On Sunday, April 28, Uta will be running the half marathon.
Here is the course map: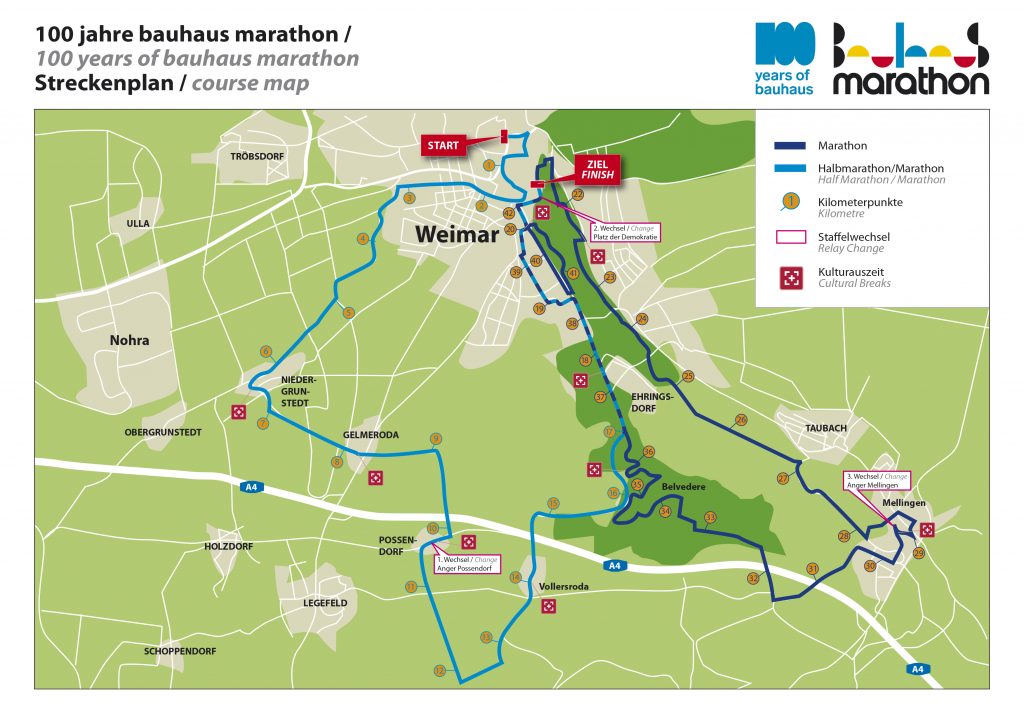 For more information please visit: www.100-jahre-bauhaus-marathon.de.